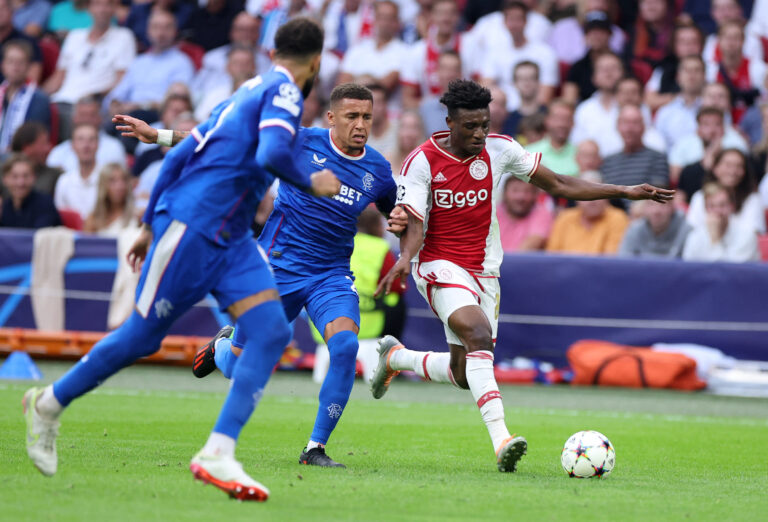 One thing which caught our eye among Robertson's comments the past day or so is the curious 'admission' that he believes the board did a bad job of getting out the message that the Champions League is a massive hike over the Europa League in terms of quality.
This is an interesting take on things, and it's one of the rare times Ibrox Noise can attribute no blame on the board, and can only say that as a site, we did nothing BUT inform our readers and the wider fanbase that the UCL was a gigantic leap up from the UEL, but all the majority were able to see were wins over Dortmund and Leipzig and assume from that that we would be just fine in the UCL.
But the fans didn't listen, and even more tellingly, against Ajax they blamed the players for not putting in the effort, and against Napoli they blamed the ref.
Now, not all, not every single fan was this confident that Rangers would stroll the UCL, or even compete convincingly, but many were.
And curiously Robertson seems to be taking the blame for that misguided foolhardiness.
It's an intriguing admission, even Ibrox Noise's Derek felt the same as the majority, that our team had enough tactically to compete with the best in Europe. But not all of us on the site did – and we put that message out repeatedly over the past two years.
That we needed much better players and major summer investment in order to have a real fist of doing anything at all.
After all, why else were we so gutted that we didn't win the UEL – it was more for the loss of that automatic UCL slot and crucially the pot one slot, giving us one weaker pot and allowing us a fist of a chance. After all, following being destroyed by Sporting, Eintracht then went to their pot four side, Marseille, and got the win. Meaning they will likely get 6 points minimum and at least parachute down to the UEL.
Whereas Rangers have to deal with all the top three pots.
Quite the change.
But this is getting away from it all – Robbo for once says something we don't completely disagree with, the UCL really was a huge hike over the UEL, and too few fans seemed to understand that.
And still don't.