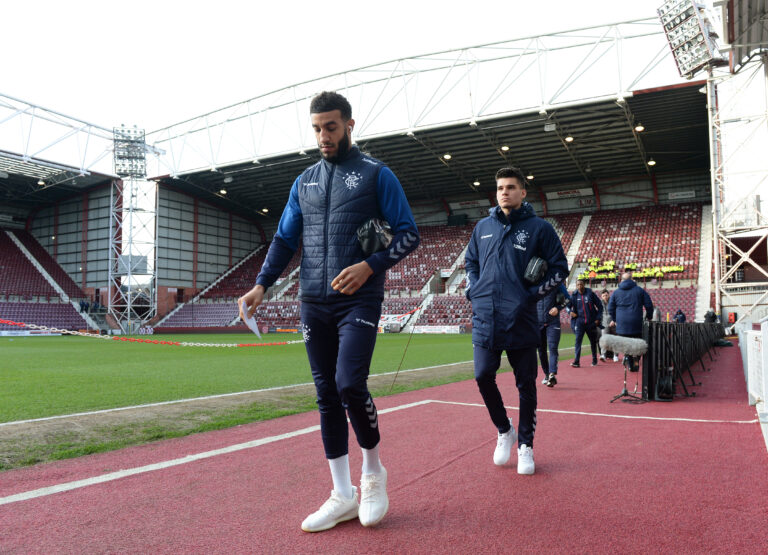 As Ibrox Noise's Kevin alluded to earlier, it really is all about 56 now, with this weekend's trip to Tynecastle absolute priority number 1, 2 and 3.
Forget midweek, the visit of Liverpool is irrelevant, and anything achieved now in the Champions League is a bonus – what matters, 100%, is the league.
Indeed, Ibrox Noise suggested this was the case, even before we overcame PSV – that the UCL was priority number one at that time for the financial rewards (which the club now deny have even happened) it furnished us with, but as soon as we got into the group proper it just didn't matter any more, and the league was 100% our focus.
Many of you agreed, and it was mission accomplished as soon as full time blew in Eindhoven – so now it's all about the league, and immediately, all about Hearts.
Travelling to Edinburgh won't be a walk in the park – despite the Gorgie side actually being fairly vulnerable on their patch this season (they've lost quite a few times so far) they will completely raise their game for the visit of the Famous, and of course our travelling record this season isn't pleasant viewing, with just two wins of six so far.
So it's really a very unpredictable match – one home side rotten at home, one away side rotten away – but Celtic's loss in Paisley shook things up a lot, showing the landscape is different this season.
But we cannot slip up any more – and Hearts have a bang in form Barrie McKay – two goals, two assists in 8 appearances (better than Kent), so Rangers really will need to be focused.
At our best? We'd expect that every match but we rarely get it these days. Kevin is right to say it really should be a win for the visitors but we don't know which version of our team will show up so it's really a bit of a lottery.
All we can say is it's all about 56 now, and anything less than a win will put Gio's job under serious pressure, if it isn't already.
Let's get to it Rangers.