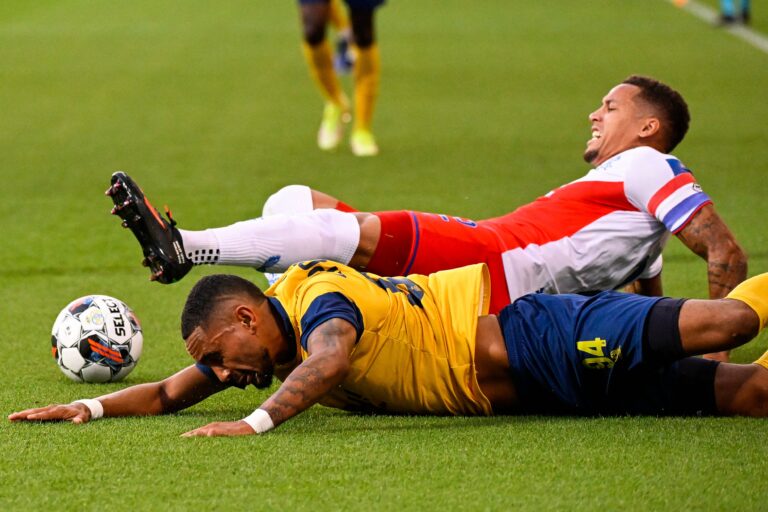 We have to admit Union was coming. That is to say, our performance at Livi, even if the second half was an improvement, was absolutely dead poor, and if there's one thing we've been clear on on Ibrox Noise:
Playing Barnet in the Champions League final is a level and distance miles beyond facing Real in the qualifiers of the Europa League.
What do we mean by this?
It's not the opponent Rangers were against – it wasn't Malmo, and it wasn't Union, it was the quality and the level.
The UEL, as hopefully (unfortunately) our fans are seeing, is an absolute mile below the Champions League, and even qualifying for the UCL is hard as nails.
It doesn't matter who you face – it is always a side who have the earth moon and stars to play for, and if you don't bring your A++ game and more, you will be taught a lesson by the Malmos and Unions of this world, because they're fighting for their UCL lives to secure that lucrative group stage.
So if you face Dortmund in the UEL, it's a mile below even Union in the UCL, because there's just a vast amount more riding on it.
And we saw this tonight.
We saw Union comfortably taking Rangers apart, when Rangers had gone to the mighty Dortmund and ripped them a new one on their own patch.
Because the levels of competition and what rode on them were completely different.
This is why we warned about Malmo last year – no one believed us and we got rightly pummelled.
This year we believed we were better equipped and had the stuff to overcome Union, albeit we didn't take them for mugs.
We completely overestimated ourselves, and perhaps slightly underestimated the third round of the UCL qualifiers.
What we will say is this:
Gio has a week to completely sort this, and bring a totally different game to Ibrox – it's hugely on him as well as the players.
Because even tougher still than Union await us in the playoffs if by a miracle we turn this debacle around and progress to the face off against PSV or Monaco.
Fail this one two years in a row, and it's just unacceptable.