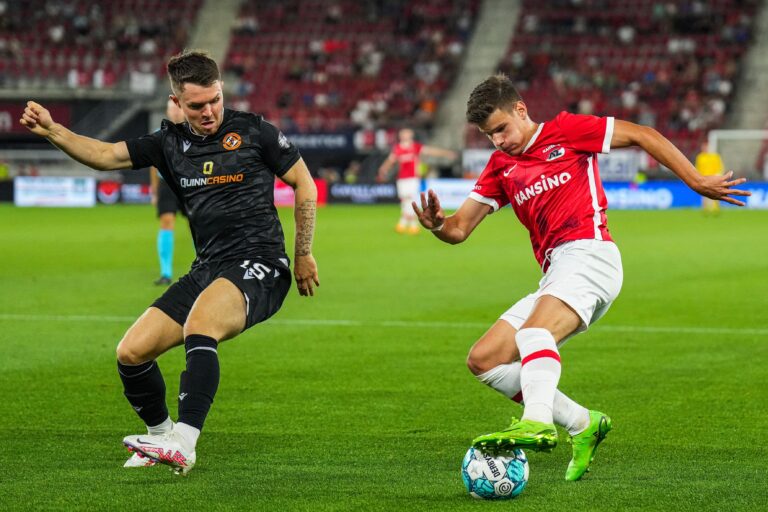 OK we would normally laugh about Dundee United being gubbed seven nil, but we really have to ask whether Scottish teams really want to do well in Europe.
First Motherwell, and now Dundee United. That's two teams out already, and OK Dundee United were up against a Dutch team, but seven goals to nil?
For Rangers fans we can have a good laugh, but the abject performances of the other teams already means that amongst the top 10 countries in Europe we have performed the worst.
From a quick search through the results, Portugal and Belgium (courtesy of Rangers) have both lost one team, and all other seven countries in the top 10 still have all their teams remaining in the three main competitions, which is really not surprising when England only has West Ham in a play-off round, and the remaining six teams all go straight into the league stages (where they automatically earn mega money).
But for Rangers fans the problem is these embarrassments now makes it impossible for Rangers to move Scotland further up the table.
I for one cannot see Hearts beating FC Zurich, and Celtic are such serial losers, it would be a major achievement if they can get a single draw out of any of their six Champions League games.
And with the other four losers ensuring Rangers' point total is divided by 5, we could easily be back down to 11th or 12th position in a couple of years time.
So….the only solution is we will have to win the Champions league….
Ok this sounds ridiculous, right?
But every other side from our shores keeps decimating our hard-earned coefficient that it's Rangers who keep flying the flag for the country and earning the numbers.
Only for Utd and Motherwell to rip it apart again.
Neil Doncaster was thrilled about potentially having two clubs in the UCL stages this season – doubt he will have much to say about our diddy sides wrecking the progress Rangers are trying to make.
Ridiculous indeed.