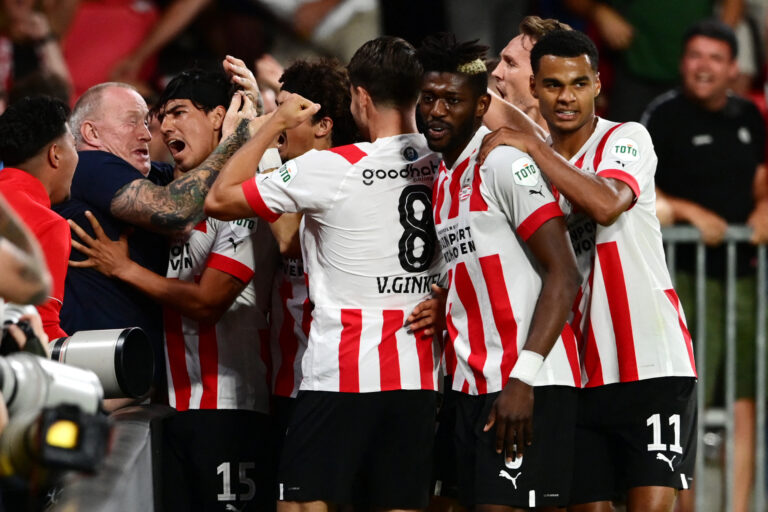 So now we know. Rangers, having overcome a pretty ordinary side in Union Saint (let's be frank, they're poor, and Rangers are vastly better), must face Dutch goliath PSV in the playoff to make the CL group stage.
Make no mistake, THIS will be the toughest European match we have had in well over a decade.
PSV might not be the 'on paper' best team we've faced, but given what's on the line this time, we're up against a side who finished second only to Erik Ten Taag's goliath Ajax last season. And only by two points.
So this one will be a million times harder than the feeble Malmo we got gubbed by last year, and we will have to bring our A+ game.
Rangers need to be a lot, lot better than they were over the two legs v Union.
The Belgians were evidently average, but they had the measure of us at Ibrox till the penalty changed things.
Once we'd finally breached their rearguard, they were proper vulnerable, but the fact Rangers struggled for 135 minutes of football to do this against a side this average does mean a massive hike in level is required for next week and our visit of the Oranje giants.
Remember, they've just beaten Monaco, who themselves are no wimps, so this is not a side to be taken in any way lightly, and naturally there's £40M on the line in this one.
There's also the Joey Veerman subplot, in that the former 'target' will come to Ibrox at long last having scored v Monaco. He's a quality player, and we want to show him what he missed out on by choosing PSV.
But this is next week – Rangers must prepare now for a tie that everything rests on.
Bigger than the UEL final? It kind of matches it in many ways.