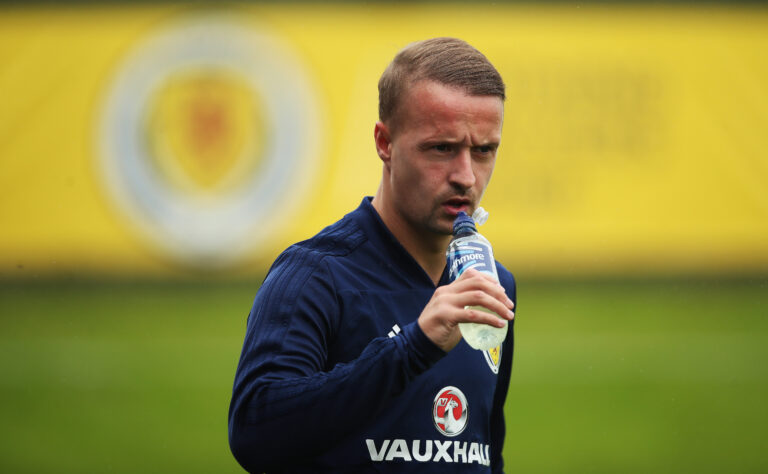 We try not to veer off Rangers too much, but can't help note old 'friend' Leigh Griffiths' stunning move to… the third tier of Australia with the mighty Mandurah City.
We used to defend the guy on grounds of supporting those with mental health issues, but unfortunately his conduct was beyond just mental illness and was clearly wilful disdain and volitional.
His behaviour towards our club was quite literally dreadful – there's rivalry, but there's the absolutely abhorrent actions he committed in the name of Celtic against the Famous which went beyond the pale.
And his own allegedly criminal actions away from football can hardly be condoned either.
So it's with a spot of karma we now see him settling not just for the bowels of Australia (Ok, the A-League, the top tier, isn't absolutely awful in truth, but it's definitely not great) but the third tier of Australia.
Let's be clear, the third level of Australia, semi pro, is below even Scottish League Two, and that's the best he could get.
The idea, we suppose, is that as few people know who he is down there as possible and accept a former Scottish international with open arms.
Deserves a second chance?
He's had quite a few.
Few have held Rangers with the disregard and disrespect he has, and while we don't expect kisses from a Celtic player, his hate-filled nonsense went well beyond football rivalry.
Look, we're not sadists, we don't take pleasure in a man suffering a dark time in his life, but actions have consequences and we're seeing now some of those.
He is very lucky to have a gig at all.
Maybe the boy will turn over a new leaf and take this final chance, because lord knows he's running out of them.