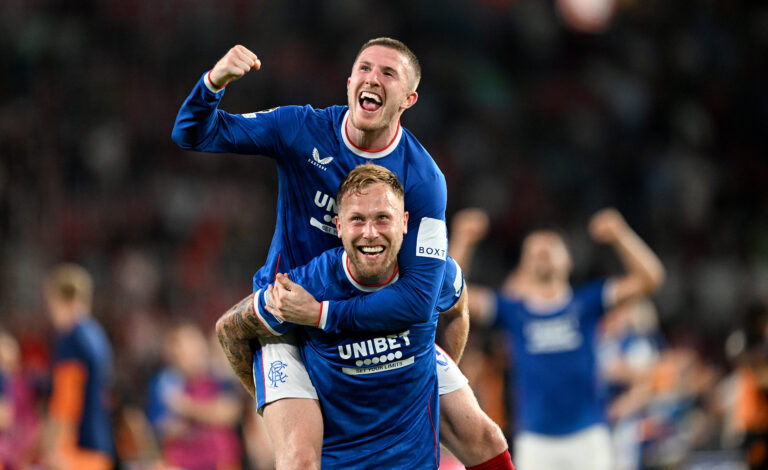 It is safe to say this was Rangers' biggest win in Europe since Leeds United back in 1992.
Now, while many of you might point to Dortmund and Lyon, these were different – Dortmund was in the Europa League, without Haaland, and the away leg was first, while Lyon was when we'd already made it to the group. Less was riding on that one and the pressure on us was non-existent. And there was also PSV themselves in 1999, but again, less riding on it because it was group. We also had a much more expensive team back then.
There's also Parma – but we didn't win away, and in fact lost the second leg. The damage had been done at Ibrox. And, again, we had a top class team.
And lastly, Copenhagen. But they were hardly a major side, although they're in the CL in our pot this season!
So, the biggest in Europe since Leeds? Yes, PSV.
A playoff final, for the CL – it matters infinitely more at this level, forget the Europa League.
And the budget as well.
We did this with a team who cost a total of £14M. Compared with those historic Advocaat sides worth 4 times that. And we did it up against a side worth numbers on a different planet. Just like Leeds' were back in the day.
For the modern generation, this is 100% Rangers' finest moment in Europe. We just cannot use the UEL or UEFA Cup for comparison because it doesn't. Barnet in the CL is a much tougher and harder level than Barca in the Europa League.
And for the older generations, this is up there with Leeds. Of course that season we nearly made the UCL final, but the format was very, very different in those days.
Arguably easier, just like it was much easier back in, say, 1967 for any side to win the competition in its older format.
The format it's in since it expanded to group then KO stage is the toughest it's ever been, so for the modern generation and perhaps even the older ones, this is about as good as it gets.
It is 100% the hardest 'final' this club has faced since Leeds. PSV are a far better side than Eintracht and Zenit.
Are we going over the top?
Look at our prep. Disastrous. Look at our budget, modest.
And look what we've done with it. The impossible. We went to PSV and we beat them.
We deserve everything for this.