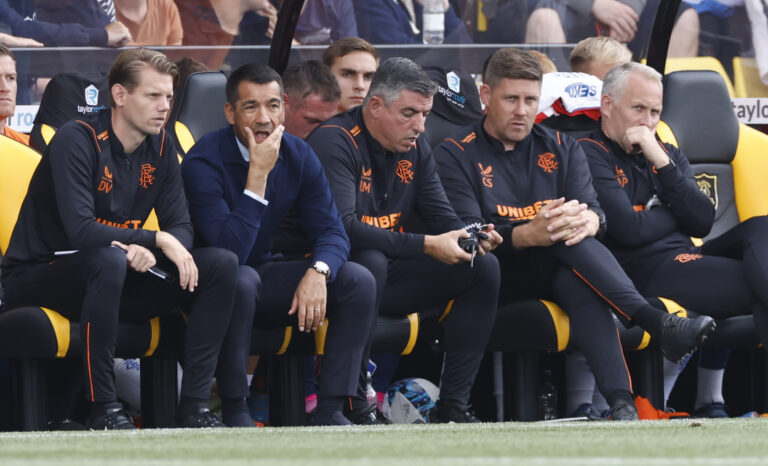 After last night's atrocity, the post-mortem begins, and we at Ibrox Noise cannot help but reaffirm something we've preached for years, and which so few readers have ever bought, but which for us, hugely, was proven last night.
If one man has made a huge difference to Rangers and been consistently delivering in Europe, he is also the same man who raises the level of those around him and makes the other players work harder.
Yes, Ryan Kent's absence last night shone like a beacon, and after the pre-match arrogance from many fans who dismissed his injury (one told us to 'grow a pair') and decided we had enough to cope without him, we wonder if there's any reconsideration to that view.
Kent is quick, mobile, dynamic, and a very hard worker – and seeing Rangers without him last night showed just how dramatically the team's workrate dips when he's not in the team.
In order to link up with him, to feed him, to interchange with him, the rest of the side has to keep up with him, has to read his movements.
Remove Kent and you deeply hamstring Rangers, and we cannot remember the last match he missed that our side played well in.
Tillman was his replacement but was a lot more central than Kent would be, and that removed an entire threat from the left side – it also reduced the workrate considerably all-round.
Can you remember the last time Rangers played this lethargically, this meekly? We can – it was that period last season when he was injured and Scott Wright took his place. Honest player, but no Kent.
Last night was a subtle hint that Kent is integral to Rangers' play, to our tactics, and to how hard we work. Remove him, it hurts the players' workrate because they're not searching for him, not looking for his runs, not linking with him.
Did his injury potentially cost the CL? No, the performance from those who 'showed up' did, but the reason they didn't show up is significantly related to his absence.