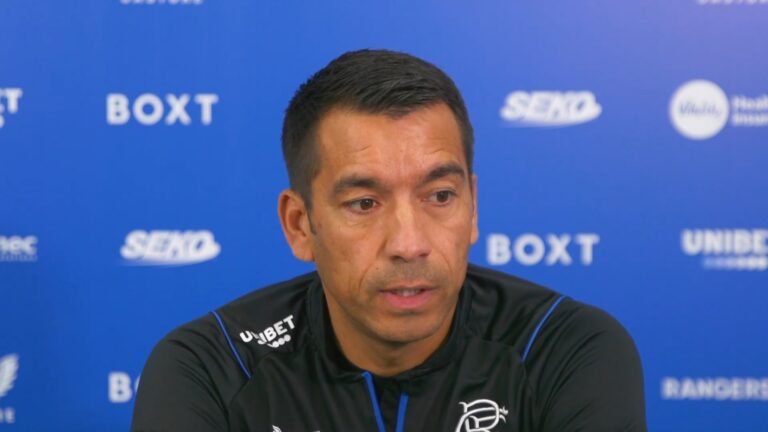 Giovanni van Bronckhorst has for the first time hinted at an attack on the SPFL after addressing the farcical Cancar substitution on Saturday.
For those who don't know, Australian Phillip Cancar was done by Scott Wright and got booked for it, only to then repeat the same thing not long later but without booking.
Referee Don Robertson then spoke with Nicky Devlin and told him effectively to get Cancar taken off rather than being sent off, before the defender was then hooked.
This was, of course, a diabolical disregard for sportsmanship and clear bias from the ref helping or encouraging a team in its discipline pursuit – more on that later.
But Gio was questioned about this, and for the very first time as Rangers manager, he pretended he didn't know too much about the refs actions with Devlin, repeated questioningly what the accusation was from the asking journo, and encouraged him to repeat the claim against Livi and Don Robertson.
This was classic passive aggressive behaviour, knowing full well what the 'crime' was but allowing the journo to repeat it twice for effect, in a wonderful and gentle dig at the SPL and its refereeing.
Gio would never overtly attack anyone in the Scottish game, or anyone in any way – but like all of us he was bewildered at this and decided to tackle it uncharacteristically.
We really liked this.