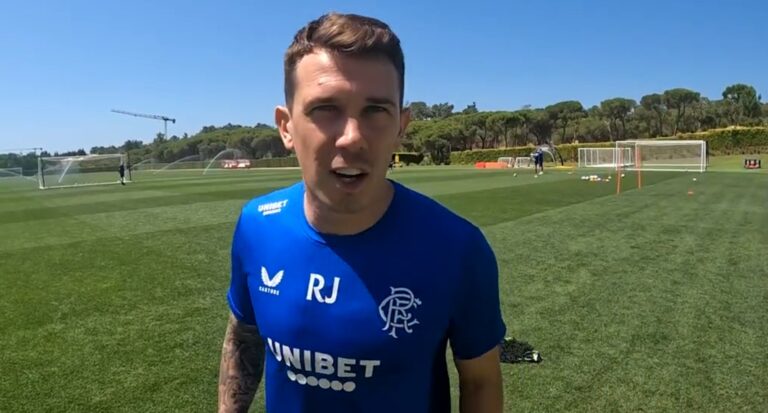 Ryan Jack didn't have the best time in his return from injury last season. The horrible amount of ailments and their persistence meant by his return, Jack was some way below his old self, and rarely to never lasted a 90 minutes when he started.
However, our hope this year now is Jacko uses a full proper preseason to completely get himself 100% in shape and back to his old self.
There's no overstating the importance of preseason for getting proper full fitness in players, especially those who have injury troubles.
Ianis is out there in Portugal too, working on getting himself up to speed as well, although it's still likely to be autumn before his return, but Jack is just needing to get his body and mind right back to where they were before his awful injury problems derailed him so badly.
In truth, a completely fit again Ryan Jack would almost be like a new signing – when he's on his game, no one can do what he do, although John Lundstram comes close, but Jacko can cover every blade of grass and then some.
It's just getting his body to the point where he can do that again without running out of puff so quickly.
He's still a fairly young man and he's certainly capable of being the player of old again, it's just a case of hoping this preseason gets that back from him again.
At his best he's the best at what he does. Even if Lunny might have a word or two about that one…