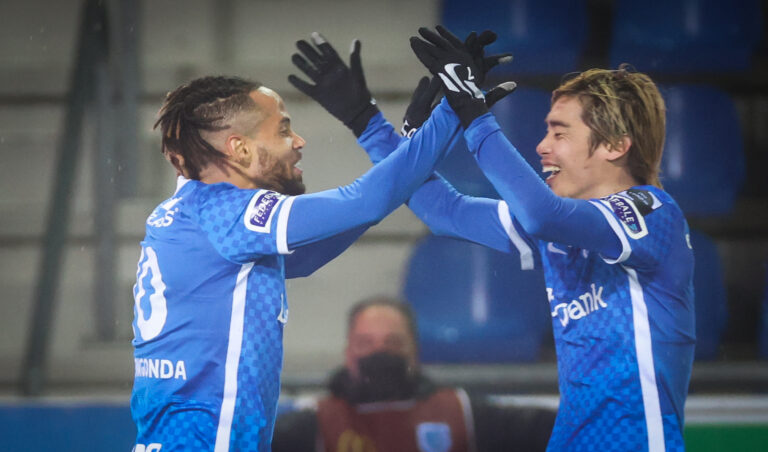 Those Theo Bongonda links are ramping up after the £7M-rated winger, pretty much identical to Ryan Kent for position and stats, continued to be mentioned as someone Giovanni and Rangers are interested in.
The 23-year old LW, currently at Genk, is a Congo international with 3 caps and numbers of solid nature but not brilliant (10 goal in 29 for Genk last term with just 3 assists) so we are certainly a little curious about this one.
It is possible Gio is planning a major change at Ibrox, of switching Kent to the right and putting Bongonda on the left, given we cannot seem to find a RW for love nor money, but that's just clutching at straws.
The attacker wouldn't cost Rangers the £7M, but he wouldn't be free – like Kent he's in the last year of his deal, although some suggest he's being groomed as a replacement for the Englishman.
We're not so sure about that.
More as we get it.