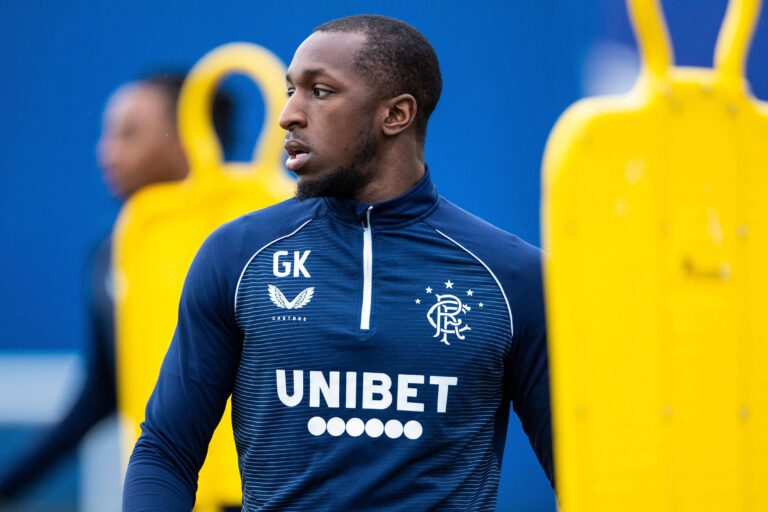 Glen Kamara's dreadful display today (he was removed) could have been in part due to Salernitana and Nottingham Forest being linked with a move for him, following those Galatasaray reports some weeks back.
The midfielder has been distracted for some considerable time in a Rangers shirt, amid speculation of a move elsewhere, and while the main source of this, 90mins, get almost everything wrong, nevertheless the buzz over sides taking interest in him doesn't go away, and his motivation to continue for the Famous is clearly low.
One Ibrox Noise reader suggested he might be jealous at his close mates Calvin Bassey and Joe Aribo both getting big shiny moves to the PL and Europe, while he remains at Ibrox, and that's feasible.
He's clearly got his eyes set on a move, and he's said so in recent times as well.
If Rangers were to get a bid for him, be it from Salernitana, Forest or anyone else, for a healthy amount, he's a player who should be let go, because his heart isn't at Ibrox any more than it was at Dundee once he signed the precontract with us.
This is the issue with signing players who have ambition – they will down tools when each step they take has 'expired'. Dundee fans complained of how he dropped effort after he signed the deal with Rangers, and it's clear he's lost his gumption at Ibrox too. And wants that fresh move.
How much?
A £10M bid would probably be enough – fans aren't terribly fussed for the majority about Kamara any more, and while he has two years to run, his market value isn't as high as we'd think.
There are two months left of the window for him to get the move he apparently wants, and if his apathy at Livi is an indicator of what we'll get from him from now on, the sooner he's headed off the better.
We wait and see.