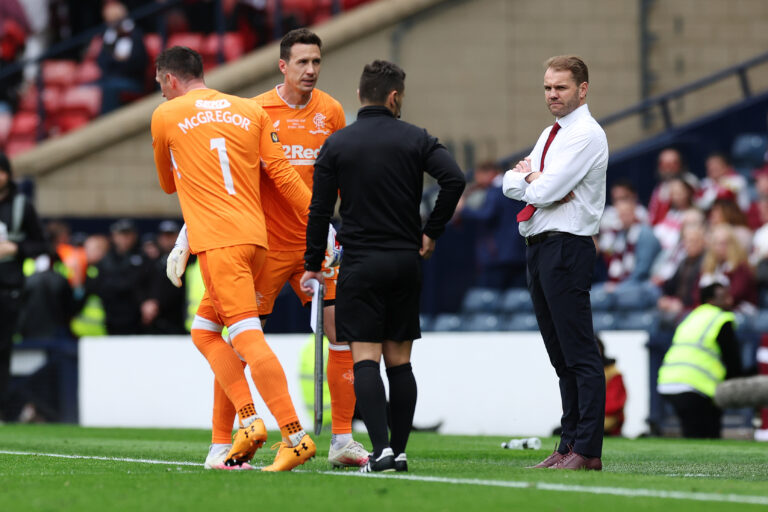 GVB has rather sidestepped the goalkeeper issue by denying any player is first choice this coming season, expanding that to suggest no player in his squad is guaranteed playing time.
The manager was addressing the issue for the first time by rejecting any notion that McGregor has been given reassurances about his status in the squad, and saying only that both stoppers are great options and will push each other next season for top spot.
The reality is two players are guaranteed starts – Tav and Goldson, maybe not contractually, but they will always be the first names on the team sheets. Been the case since Goldson originally signed.
But the manager wants to distance himself from publicly revealing a preference in between the sticks, probably because he genuinely doesn't have one.
The likelihood is both goalies will be used as and when needed, with Robby McCrorie as backup. Or will all three get used?
Gio being cryptic as always, but giving us enough to know there's no one blatant favourite.
But as with it all, time…