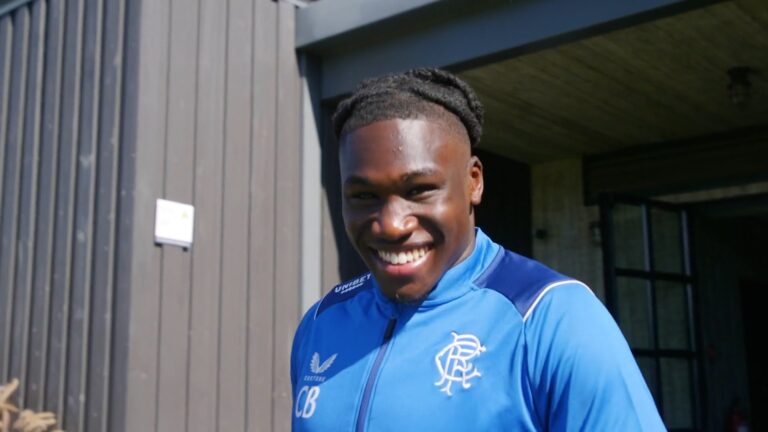 Rangers fans got arguably the biggest boost this summer so far with the return of Calvin Bassey as the red hot Nigerian flew out to Portugal to join the squad in the Algarve.
Bassey (along with one or two others) was a conspicuous absence till today, with the former Leicester man getting a little extra time off after international duty, plus using a little R&R to pop into his old school on Tuesday.
But he's back with the camp, and the most striking thing about his return is how genuinely happy he looked to be back among his team mates – in fact we can rarely remember a bigger grin at Ibrox for a long time.
This wasn't put on, this was sincere joy at returning to his team mates and being back in his natural habitat.
A sign of him staying?
The noise around Bassey and links from dozens of clubs has gone drastically quiet the past fortnight, with attention turning elsewhere, and of course Joe Aribo's imminent departure has dominated headlines.
And we hope that's here to stay.
Rangers are in a very strong position with the Nigerian – he's got two years left on his deal, and he's only 22. His stock is sky high and now that we're getting an extra £10M from Aribo's exit, selling Bassey is a lot lower on the agenda.
And he looks like he's thrilled with life.
It is looking increasingly unlikely Calvin Bassey is going anywhere, and long may that continue.