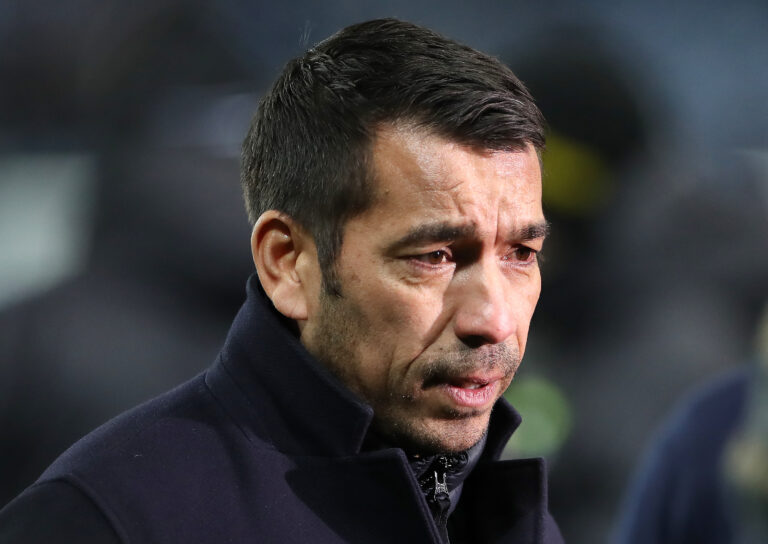 Ok, we're only 10+ days into the Scottish transfer window, but the lack of incomings confirmed at Ibrox has already started to become divisive.
On one hand we have the doomsayers, appalled at the absence thus far of any signings, with just news of bids and little else.
On the other we have those defending it, saying it's early days and all is in hand.
We at Ibrox Noise stand somewhere in the middle.
As you know we trust Gio completely – we are comfortable saying he's the best manager this club has had since Walter, and winning the cup while going toe to toe with Celtic in the league despite absolutely no budget and two failed loan signings all of which got us to the UEL final is why he's earned that trust.
So if he is taking his time, biding his moments and waiting for the right deals to be completed, we're absolutely good with that.
The issue for the doomsayers, and, a little, for us, we'd say, is that we have just 5 days till preseason begins and there's no new bodies coming in yet to get the full benefit of that.
We penned a piece recently talking about 8 days left for signing players, and while this was abused as clickbait and misleading, those who actually read the article agreed and understood our point.
We have 5 now, 5 days before players are joining preseason midway, or potentially won't get one at all, and that's not ideal prep for UCL qualifiers.
So where do we feel we are?
Thus far this window we've signed 3 veterans for longer deals – Arfield, McGregor and Davis, and while they are all respected and popular, most of the reaction, particularly over McGregor, has veered on sceptical of the wisdom of signing a 40-year old goalie. We've also brought in Souttar who may or may not be an injury issue down the line, it's hard to say. He is a good defender though.
And that's been it, bar the exits of Itten, Balogun and Firth, unless you count Wilson's sale to Villa.
In short, Rangers fans, as yet, are not seeing the kind of signings or work done that shows we're prepared for the UCL or the new SPL campaign.
This doesn't mean it won't happen, but football fans are emotional, and we do want to see the proof in the pudding.
That said we do have some money, if not a fortune, and there's no question missing out on the UCL guaranteed groups has changed things. It's meant we don't have a strong pot of cash to use to bring players in, and that's been disappointing.
But ultimately, there's still time.
Has it been underwhelming so far? Of course it has.
But welcome to the transfer window at Ibrox which has been like this for the last 3+ windows.
We should be used to it by now.