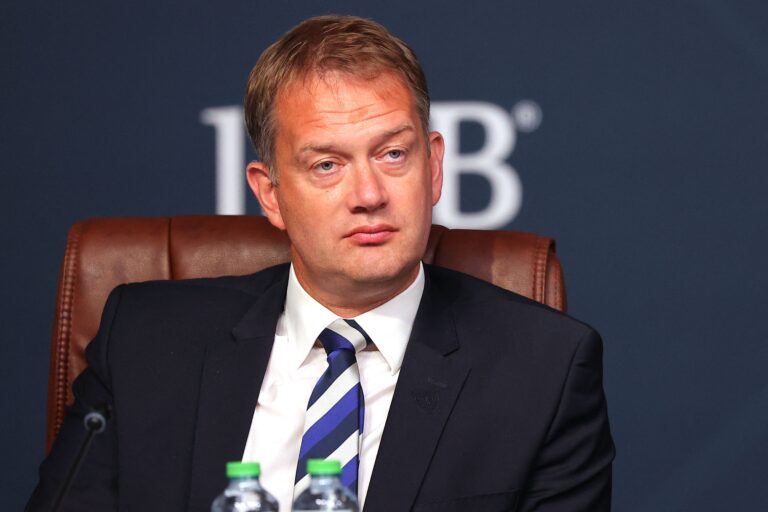 SFA CE Ian Maxwell has 100% been fair in his role at Hampden. He has never been partial towards either side of the Old Firm, and has strived for neutrality, doing the best for the Scottish game where he can.
And when he admitted the SPFL and Rangers' dispute over cinch was damaging, we don't disagree.
We never favoured Douglas Park putting his own business interests before that of the league, and while Rangers spun the line that it was to do with the value of the deal, that is a complete crock because Ladbrokes before them barely gave much more.
No, the deals stink, for sure, but on this occasion, Park having his own dealership ergo refusing to promote a rival was the sole reason Rangers kept away from this sponsor.
And Maxwell's comments are not wrong – he was wise enough not to directly slaughter Rangers' board, or indeed the SPFL's, but was bang on to point out the result of this petty set-to hurt the image of Rangers, of Scottish football, and ironically enough, the only ones to benefit were cinch themselves, with the increased exposure the publicity of the standoff created.
Maxwell said:
He's not wrong – if we look at the language used, he in no way picks at Rangers, or SPFL, just points out the whole thing was an ugly look for Scottish football.
It finally sorted itself out and we can all move on, but there's no question Rangers, more than any other club in this country, seem to pick fights where we can and dig our heels in.
Our board is very uncooperative and while it's not like we at Ibrox Noise endorse the SPFL or the country we play in, it nevertheless IS our bread and butter and working with the powers that be rather than always fighting them might end up a better proposition for the club.
Just saying.