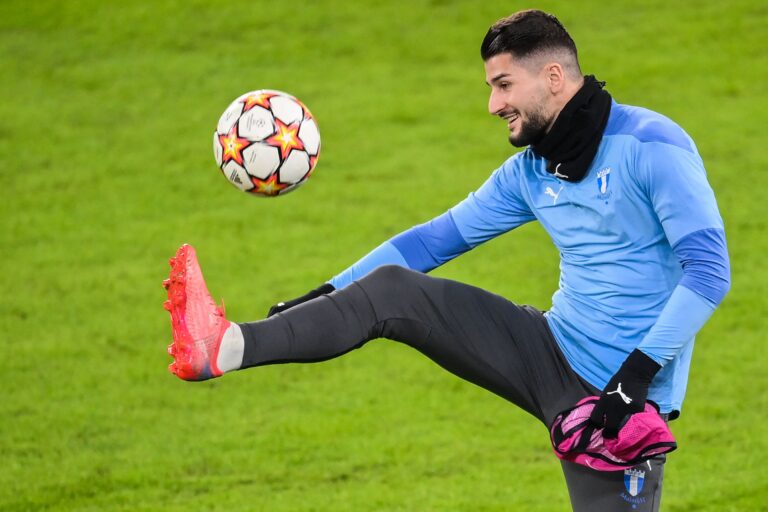 Rangers have submitted an offer for PAOK Salonika striker Antonio Colak, and while this name might not be familiar to a lot of fans, some eagle-eyed punters will remember the lethal damage he did to Rangers on loan at Malmo which effectively cost us £50M.
The striker ruined Rangers over those two legs and put paid to any chance the club had of reaching the Promised Land of the Champions League, although once there, Malmo were absolutely abysmal and Colak didn't manage a single goal.
His career stats, frankly, are excellent – he's plied his trade in Germany, his native Croatia (he's an international) and obviously Sweden, scoring freely in every league.
50 in 90 in Croatia, 19 in 40 in Sweden, and 5 in 8 in UCL qualifiers.
He can certainly find the back of the net for sure, and he can assist too, with 33 in 217 career outings as striker.
So he's a player for sure, and he's more than capable.
Reports in Greek claim Rangers have submitted an offer for him, although it must be said Greece hasn't been his best stomping ground and his current market value is sub-£3M.
His contract expires in 2024 but he wouldn't be a fortune for Rangers to sign.
We will see if this is one to bear fruit.