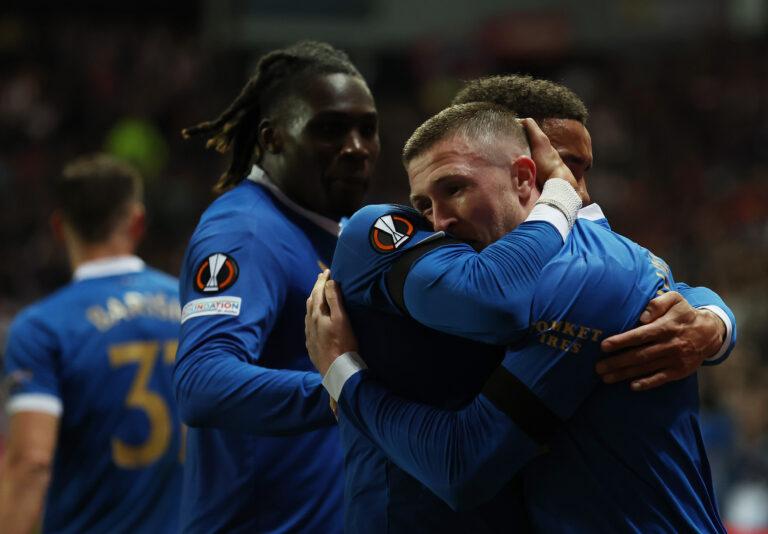 Rangers have rejected bids for John Lundstram from unnamed PL sides, according to sources. The on-fire midfielder, who has become a mainstay of the first team thanks to some utterly stunning performances particularly in the second half of the season, is fast-looking like maybe the best signing Steven Gerrard made as manager, and now top flight teams down south are looking at him.
There is no question Lunny is playing the best football of his career, in a case of right player at the right club at the right time, and the 28-year old, recently turned, is now attracting attention south of the border which comes as absolutely no surprise.
He was one of the standouts in the UEL final, having a strong game in Sevilla, and has developed into a priceless Bosman acquisition.
Ibrox Noise was thrilled with this signing and we never stopped doubting his talent even when the former manager then Gio didn't favour his selection, but of course the Scouse midfield dynamo has proven himself and then some having finally grasped a place.
The bids, said to be somewhere between £3M-6M, would be little more than a tester at this point, and Ibrox Noise pointed out the man's market value when we signed him was around £10M-£15M.
Rangers would certainly expect at least this now for a player whose stock has risen exponentially since the turn of the year.
But hopefully he is one we have no interest in selling.