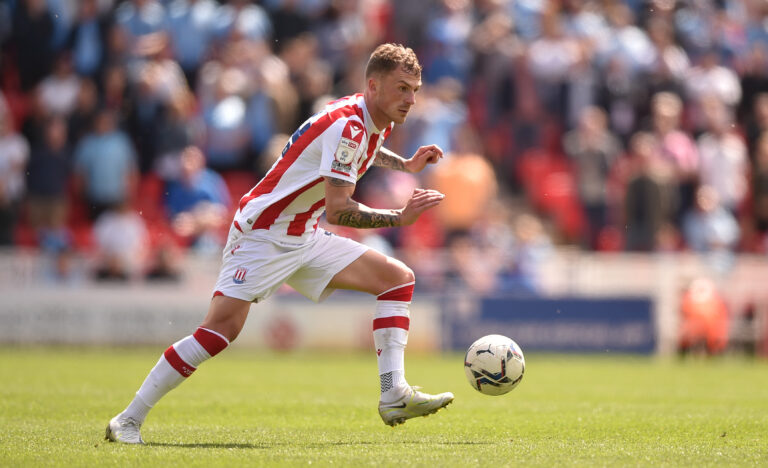 Rangers have this morning been linked with Stoke City's Josh Tymon, in a story which suggests movement on the left side of the defence.
Tymon, 23, is a left wing back with equal flexibility at pure left back or as left wing, and is a former England U21, with a market value of around £3M, but a deal which runs until 2025 so he'd command full transfer cost.
Given he's young and English we can probably expect the asking price to go beyond £5M which, at present, might be a bit on the steep side.
CV? He's not one for assists or goals, with just 4 assists and a goal in 44 appearances last season, so anyone expecting lots of crosses might be a bit disappointed. But he did make those hefty number of outings last season so he's got experience and he's well-rated.
What would Rangers' interest mean?
It certainly means depth, and quality depth at that – you don't spend big cash on a LB if you just want squad fodder.
But more tellingly it hints at Borna Barisic's future, and maybe even Calvin Bassey's. Rangers are seeking to shore up the left side if these reports are true, but as things stand we only have one pure LB, in the Croat. Bassey is versatile and will be used in two slots, if he stays, that is, so the addition of Tymon could hint at evolution at the back.
As for his further CV, he has 8 PL appearances, a tonne of Championship ones, and he's even spent time in Portugal.
He's a solid player, and time will tell if the stories are true about our interest.