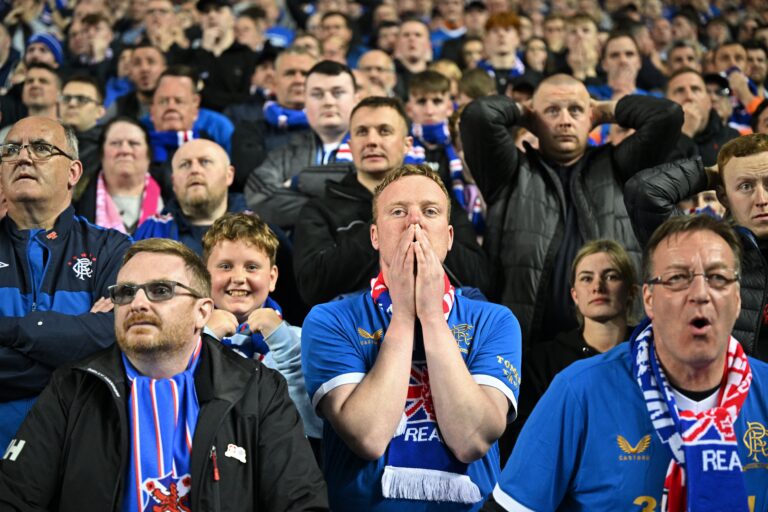 UEFA and the French police's apology for the Champions League final only highlights two things:
1: How disgracefully Rangers fans were treated and the continuing neglect of the situation despite it being so strenuously covered in the press and on sites like this.
2: How unfair many Rangers fans were in condemning Liverpool fans despite their innocence, especially after the nightmare in Sevilla our support had gone through.
First of all, UEFA. What a despicable group – to this day they're still effectively blaming Rangers fans for being too numerous. Yes, that's basically their line, that there were too many Rangers supporters and that's our fault, but they're a wee bit sorry for trying to dehydrate us. But when it comes to Real complaining about the Champions League final, UEFA fall all over themselves to apologise, and the French police follow suit.
Didn't get much apology from the Sevilla plod when they illegally confiscated Rangers fans' drinking water and more or less tried to kill large swathes of the fanbase. And barely got one from UEFA.
And we do have to highlight some fans of Rangers on social media, who were only too quick (like most other clubs' fanbases) to label the Liverpool fans as the worst on earth and that this was all their fault, despite the fact they could empathise with a travelling UK support being abused by organisers, UEFA and police at a Euro final.
That empathy was absent.
Are we big fans of Liverpool? Hell no. Won't lie, we've no time for them at all. But the treatment of their fans, like ours, was an abomination and it took Real Madrid to actually get any blood from the UEFA stone.
Absolutely horrendous state of affairs.