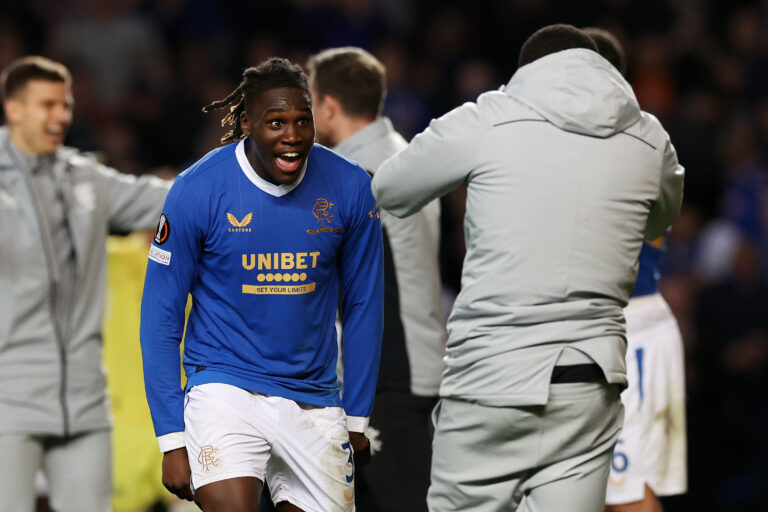 The threat of some big PL mob making a move for superstar Calvin Bassey has definitely not gone away, as Rangers work hard on a new deal for the Nigerian sensation.
But we want to play devil's advocate for a second, given London giants Chelsea's interest in the defender:
£20M and Billy Gilmour…
We've heard this mentioned by more than one individual, the notion of Chelsea making a move for the ex-Leicester man with a cash plus lucrative player deal.
Gilmour is a player many Rangers fans (save for a few still bitter at his exit) would adore back at Ibrox, and with a market value of between £10M-£15M (and rising) the former Ranger (who is still very much one of us) would be such a superb partner for John Lundstram in the middle.
And that would be an effective circa £35M transfer fee for Bassey.
See, the thing about Bassey is he is NOT indispensable. He's great, but Rangers have about 400 defenders and Borna Barisic so it's not like we have no cover for his position.
Not that we're advocating his sale, just that it wouldn't be the end of the world for the right number – especially if we got a talent as good as Billy Gilmour in return.
Do we want this? We'd not strongly oppose it, and given the rise of Bassey his exit in the future seems inevitable.
There's also the fact his stock is sky high and the old iron may be hot at this moment in time and worth striking?
Either way, we'll put that one out there…