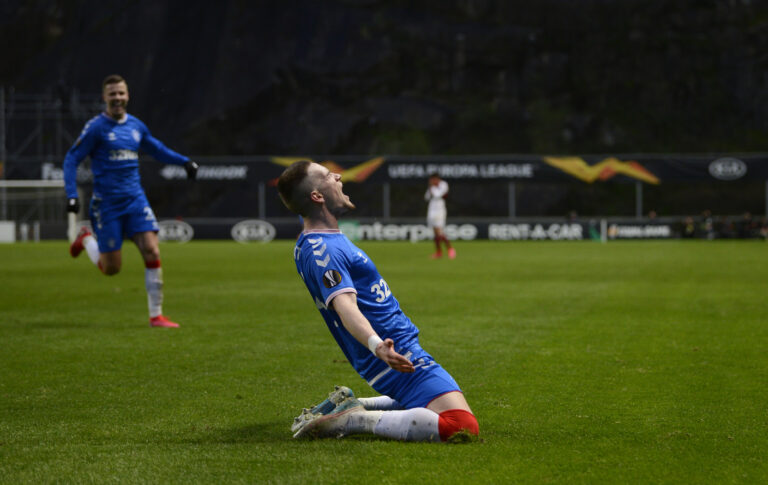 We're hearing whispers of movement on Ryan Kent, whispers persisting the past few days so it's time to have a look at it.
Ibrox Noise regulars know we're big fans of the winger, admiring most things about his game and especially enjoying those European nights when he destroys defences like Borussia Dortmund's.
However, the downside is he's now in the final year of his contract, and that has left him vulnerable to a sale.
We've heard Leeds strongly linked with making a move, a transfer fee up to £15M, despite his £20M escape clause (which becomes increasingly worthless as a contract winds down), and that would represent good business for a player who cost half of that.
But he's also said to be in talks over a new deal, which is not surprising.
Ryan Kent, rightly, is keeping his options open.
His preference? From our understanding, he has the same issue as Connor Goldson, in some respects – he's choosing between family life and work life, and in family life those circumstances we told you about for months which had him interested in a move south? They're resolved now, and he's completely comfortable in Scotland.
If he is offered a good deal, he will 100% sign it and stay.
But equally he's still got a lot of years ahead of him in the sport and if a PL mob come in with an offer, few English players would turn that down.
End of the day. Kent will do what's best for him and his family.
Hopefully that's signing a new deal.