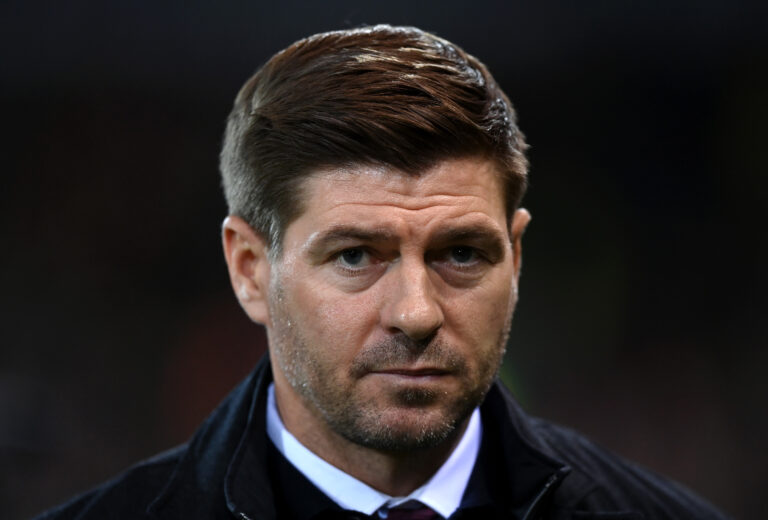 We've seen this question being asked by a few in the media, the occasional punter in our support – how much of Rangers' recent success is down to Giovanni van Bronckhorst, and how much can be credited to Steven Gerrard?
Chris Burke recently demanded Gerrard be given all, yes, ALL credit for Rangers players' fitness and mental strength because in his mind that was all down to pre-season work.
He said:
Are we going to slaughter him for hinting at a dismissing of Gio's importance?
In part yes. There was no sign of this mental grit earlier in the same season when Rangers were crumbling, no evidence of fitness against Malmö when the side tumbled out against a pretty average opponent, no proof of the side smoothly showing fortitude in the group stage when we started rather poorly in the UEL.
We do think Burke is being a bit disrespectful of GVB's influence, because the Dutchman and his backroom staff have overhauled the management systems at Auchenhowie and Ibrox, and those changes led to incredible new heights in the UEL, and even an improvement in the league, despite the outcome.
That said, we absolutely don't want to reject Gerrard's impact – he DID, whatever we think of his exit, begin the revolution which saw us go from no-hopers to winners of 55. He did so much good for Rangers, even if he divided a lot of fans with some of his decisions, and only bitter 'haters' would deny him that credit.
But Gio took that existing work and made it a lot, LOT better – GVB is a top level coach and a world class player in his day. We know this guy's intelligence (he is very, very smart, even more so than Gerrard, who's no slouch) and we know his application, and he has made, in a short space of time, incredible changes which gave us a UEL final and the first domestic KO cup since promotion.
Gerrard deserves credit for putting the ball in motion, but this is now Gio's team, even if they were signed by Gerrard.
It's Gio who's achieved this, not Gerrard.
And that should not be overlooked.