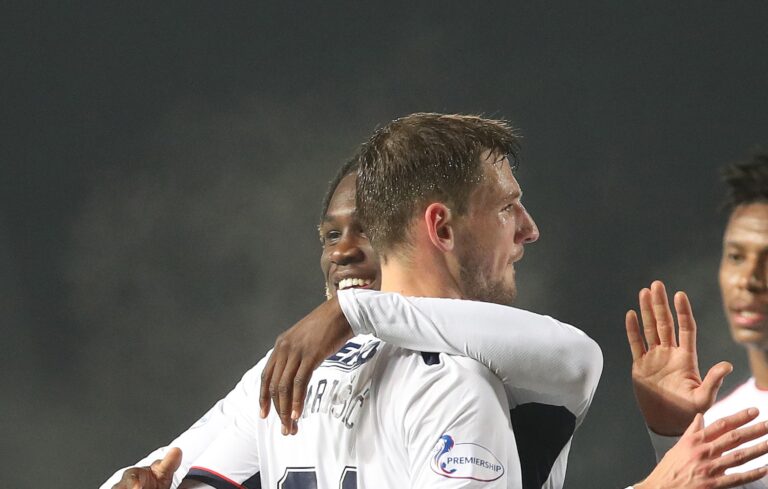 If there's been one consistent over the past 3 years, it's been Rangers fans' belief, ours included, that Borna Barisic at his best was a £25M player.
After all, he's a Croat international, and they don't go for pennies, right?
Indeed, the number of stories we've seen where fans would reason with us that a player of his CV, of his caps, and for that country in particular automatically meant that his value was at least £20M.
Indeed, we made a case for it ourselves on a few occasions.
But of course the latest stories over Celtic's Juranovic suggest Croatian player values actually aren't that great, unless you're Josko Gvardiol (21).
He's only 26, he's played well over 25 times for Croatia, and he plays pretty much in Barisic's position.
His fee? A modest £15M, with Celtic wanting only that much for him.
It's been something Rangers fans have avoided – that we have a Croat international that must be worth such and such, failing to notice Celtic have too.
And they, in a stronger financial position to us, only expect around £15M.
Unless you're a Leipzig superstar like Gvardiol (age counts in his favour as well as the league he plays in) even if you're a Croat international, you're not generally worth a huge amount.
Even megastar Ivan Rakitic only hit £60M 4 years ago (at his peak of his Barca days), while Gvardiol is said to worth double that now.
So, if Rangers are to sell near-30-year old Barisic this window, the idea he must be worth a fortune is just blue tinted glasses. He's lost his place with the NT, and he's aging. If we get £5M we've done very, very well.