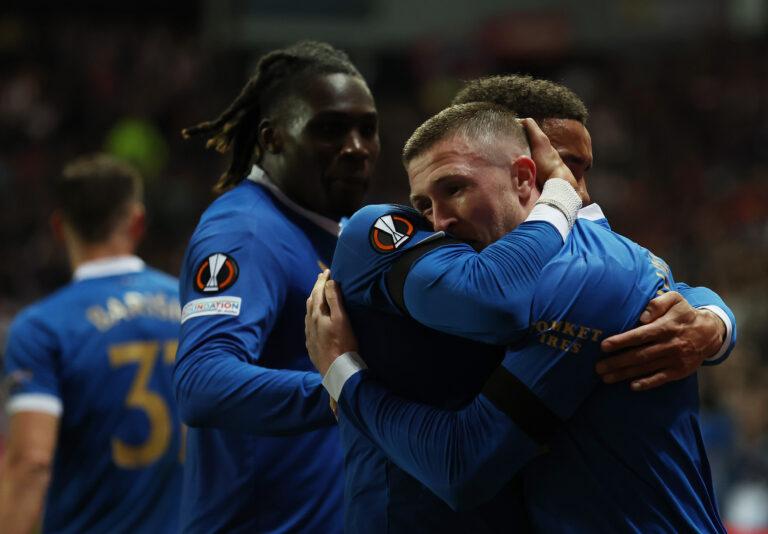 If one player took more abuse than any the first 6 months of this season, unfairly, it was John Lundstram.
Hailed as a donkey, a farce, a complete sham of a signing, most fans were enthusiastically driving him off to Middlesbrough airport amid rumours of a loan deal.
Ibrox Noise were one of the few among our fanbase who hadn't shared this, that his best work had been seen for 6 weeks earlier in the season, but Gerrard hadn't accommodated him, and the partnership which led to accusations of that 'donkey' business, the one with Steven Davis, was the one which didn't let Lundstram play to his potential.
For about those 6 games or so, though, he did get to play his own deep-midfield role, and for a while, some fans conceded they'd been wrong about him.
But the abuse resumed once Davis came back into the side and Lundstram lost his place, and before we knew it, January arrived and fans weren't interested in him.
Lunny came to Ibrox for two things – Champions League and his hero, Steven Gerrard.
That's completely understandable. Within 3 months of the Malmo draw, he had neither.
And he was fading deeper from the scene as it went too.
He finally creaked into getting chances by February, and with no Steven Davis around a few fans were reluctantly admitting he was a bit better than they'd given credit for.
By deep April he'd become one of the most popular players at the club, and by the start of May many would make a strong case he's the club's best all-round player, even including the big star assets like Aribo, Morelos and Kent.
By the end of May 5th, it was absolutely fitting the man to take us into the Europa League Final, and complete that absolute redemption from rejected farce signing into club colossus and arguably the biggest player for us these days was Lundstram.
No one has earned this glory more than he.
6 months ago he was a joke figure, a shambolic signing, and today he looks a bigger bargain than even Glen Kamara.
And he's now one of us, a true Ranger who doesn't look like the exit of Gerrard or that loss of CL has affected him at all. He's more than happy to be here now, and as he said himself, this was the biggest achievement of his career, far exceeding playing in the PL in England, itself a Promised Land for so many English and global players.
Well-earned John, well-earned indeed sir.