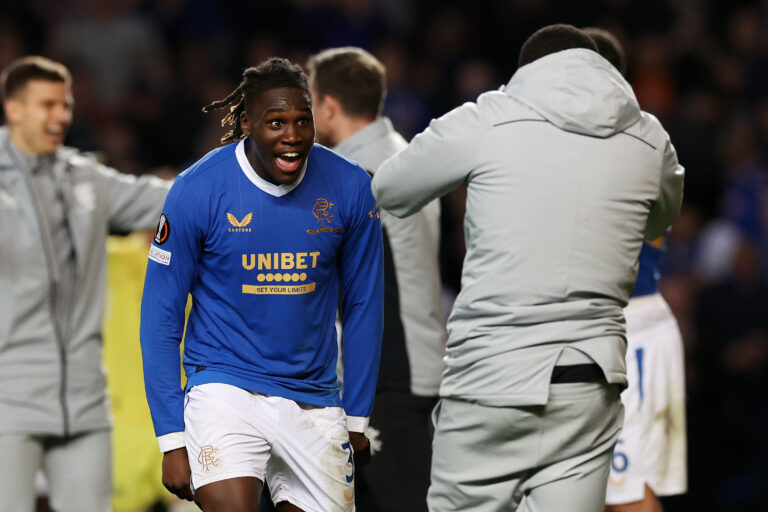 There has been a mirror or two drawn with Leipzig in terms of Rangers' achievements.
While Rangers certainly did not start life in 2012, we were financially reset that year, while Leipzig had been founded entirely 3 years earlier.
But there's a big difference – Rangers didn't have a penny until effectively the signing of Joe Garner to become the first £1m+ signing under Mark Warburton in 2016, while Leipzig had the backing of the world's biggest energy drink behind them and pumped millions into top class players from the very start.
And indeed, that chasm was indicated starkly when Rangers travelled to Leipzig for a friendly under Warby in 16 and were handily dispatched with absolute ease by the millionaires of the Bundesliga.
Today their squad is worth around £400M+ and they have one of the most coveted strikers in world football in Nkuku.
Today, Rangers' squad is worth considerably less, with only Morelos, Aribo, Kamara, Kent and one or two others being valued in excess of £10M.
Which puts into context what Rangers have actually accomplished here.
We've put to the sword multiple teams worth millions, teams on different financial planets to ours, and we are the ones in the final.
And that includes Leipzig, a 13-year old club bankrolled by a gigantic sponsorship deal and with multiple world class assets, not just Nkuku.
But like Dortmund, like Braga, Rangers came out on top.
Leipzig might have been founded only 3 years earlier than Rangers' financial reset, but they were on a different planet financially.
Yet Rangers are the ones sitting pretty in Seville.
Quite the story.