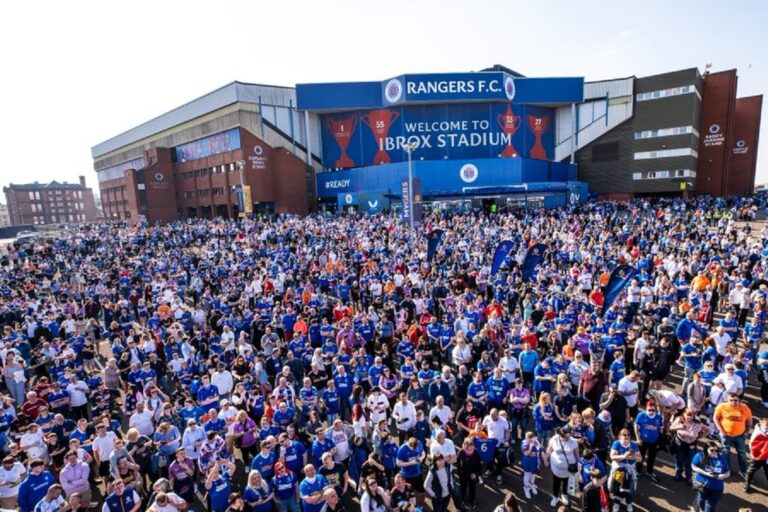 The web is abuzz with shock speculation Rangers' board has had a change of heart and is outsourcing a beam back following the response the announcement one wasn't happening got.
Ibrox Noise understands staff are being hired for Wednesday, amid rumours the board have listened to the fans for once and are hiring agency/temporary staff to run an event on Wednesday at the stadium.
We don't know the exact nature of this 'event' yet, but we will say the board is leaving it very late to confirm the change of heart on the beam back, so even if the story is confirmed a lot of fans will have to alter their plans this week in order to make their way to Ibrox.
It's all a bit of a mystery – something is definitely taking place on Wednesday, as hospitality chief Kyle Saxton, who organises a lot of these events in Glasgow, has been contacting agencies to get staff on board for Wednesday in Govan, and at Hampden for the Scottish cup final at the weekend.
Does this mean a beam back or are we barking up the wrong tree?
We couldn't tell you.
All we know is it seems staff are being hired to work Ibrox on Wednesday. Beyond that it's guess work…