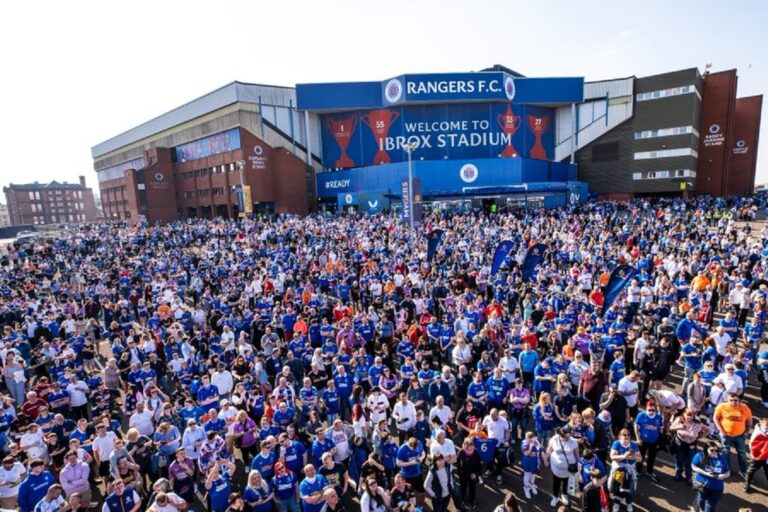 Rangers are mulling over Beamback options amid rumours of how domestic Bears who won't be making Seville will watch the match.
With the biggest match of the majority of Rangers fans' lives imminent, the club are well aware thousands of Scots-based fans will not be among the thousands travelling to Spain and Ibrox Noise has asked the club for comment on whether or not a Beamback is going to happen.
Theoretically, there is only copyright preventing it, because it's not free to broadcast copyrighted material, and while Rangers' financials are better than they were, it may still be an issue.
We'd imagine not a big issue though, and as well as a likely beamback it would be pretty certain a fanzone would be in operation as well.
Rangers are well aware hundreds of thousands of Rangers supporters are unable to travel to the continent, and will surely cater for those remaining at home, but we await official confirmation of this, so cannot say one way or the other.
But hopefully, good news is imminent.