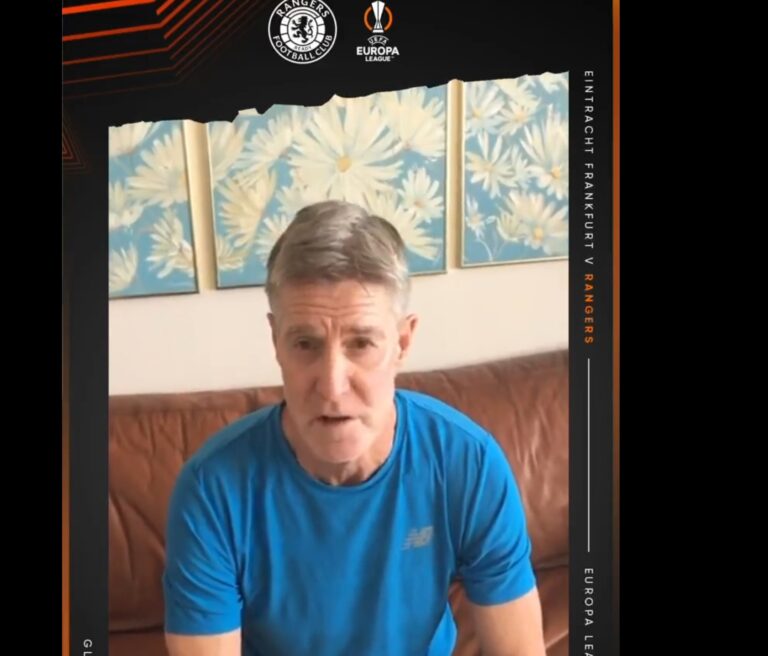 Rangers fans have reacted to the club's 'behave' messages with an intriguing reception, and while we agree with the videos from both Souness and Goughie that the fanbase should represent the club and itself well, we need to remember that there haven't been any notable incidents with Rangers fans away from home in Europe pretty much since 2008.
We will never know why that happened in Manchester, and it was a disgrace, but we'd like to think that this season's exploits in the UEL are evidence our fans behave themselves on continental trips better than they're maybe given credit for.
Of course, it harks back too to George Square, and the reaction to 55 which wasn't well-received by the SNP and Celtic-supporting hierarchy – while some fans absolutely crossed the line that day, the majority didn't and conducted themselves colourfully but within the law.
And naturally your Sturgeons and Celtic-mad Youssafs and Dornans were quick to slaughter those fans as representative of the whole support, while naturally saying not a word about Celtic fans doing pretty much the same thing in the same place not long after.
This isn't whataboutery though – we don't really care about what the other lot are doing, this final is all about us, and we do back the message the club is sending out about behaving well in Seville.
Respect the city, each other, and yourselves – we couldn't support that more.
But we do think we're being a little unfair to the fanbase who 99% do behave.
We saw it online that this isn't aimed at them, but at the 1%, and we agree with that too.
And we hope that on top of our amazing club winning the prize (touch wood) on Wednesday there are no negative headlines about fan behaviour trying to wreck the mood.
We're in it together.