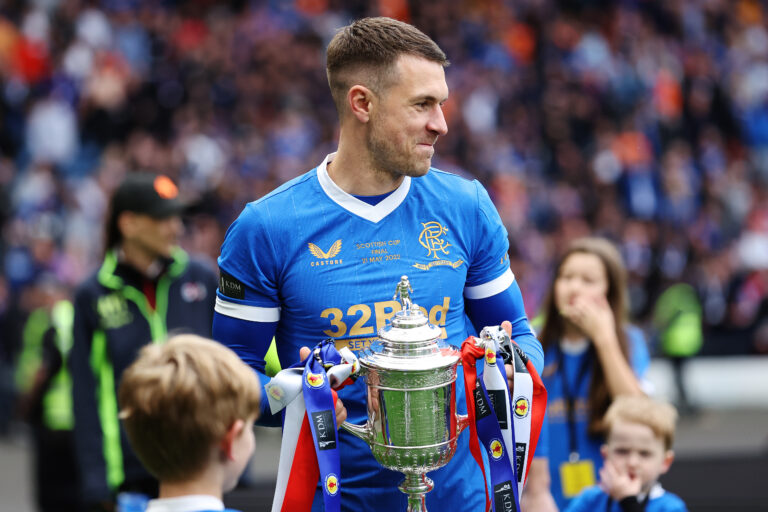 It has been confirmed Juve will be freeing Aaron Ramsey this summer, with talks begun over a mutual consent termination.
Now, we're on a bit more of a high after today's cup triumph, and Ramsey, quite rightly, was greeted with warmth at Hampden this afternoon – he didn't deserve abuse.
But does Juve's news mean a free signing for Rangers this summer in the Wales international?
Is this a direction we want to go in?
No question that his loan hasn't worked out – there's been rare glimpses of his undeniable talent, and his football brain is miles ahead of most players at Ibrox, but the injuries destroyed him and there's no coincidence Juve want shot of him and were happy to loan him out.
So what do we do with this story?
Do we take a big gamble on the lad and sign him on a free?
Wages would not be an issue – Ramsey is NOT a lucrative Bosman – he's like Christian Eriksen, for right or a wrong, a risk, and big clubs in big leagues will be unlikely to be interested.
So he's clearly going to be willing to take a big cut just to get playing again.
But do we want him?
There's the theoretical Ramsey who would be the best player in the SPL by default, and there's the injured mess we ended up with.
Take a chance? Say goodbye? What say you?