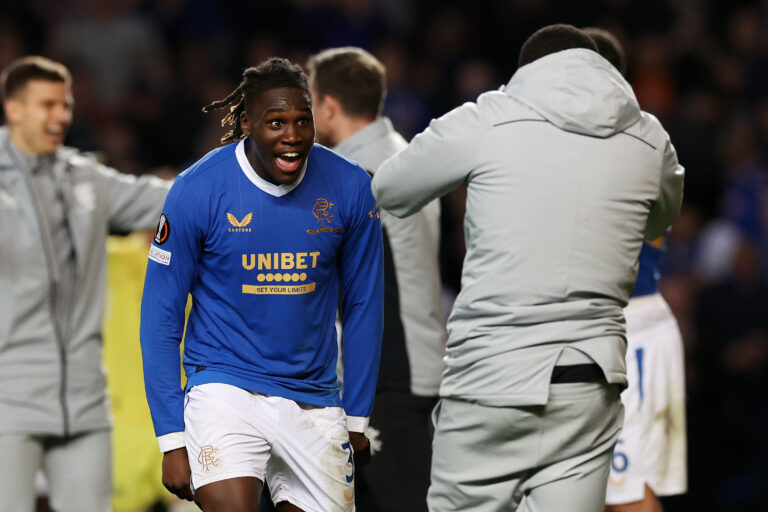 Leipzig have joined the growing list of named suitors to have made enquiries about Calvin Bassey amid an impending bidding war for the Nigerian.
Bayern and Dortmund are already credited with interest, and Villa have definitely made an enquiry too, so Rangers' conquered semi-final foes, clearly impressed by the big stopper, have thrown their hats into the ring too.
It means an increasing list of who's who of European football looking at the ex-Leicester man who's rise from valued squad player to club prize asset has pretty much taken place over 10 days.
Steven Gerrard obviously knows the player fairly well, having been his manager as recently as November, so he knows the worth and ability of the kid, but it's Leipzig's interest that intrigues us.
They conducted themselves impeccably during our semi final, and offered many hands of friendship not least expressing their condolences over the loss of Jimmy, so from a sentimental point of view we'd like to sell to them, if a sale must take place.
But end of the day, it's Bassey's choice.
He's happy to stay at Ibrox but also happy to leave and is 'receptive' to talks with Villa (and others) about a potential move.
The list of suitors keeps growing and we'd be surprised if we sell for much below £30M.