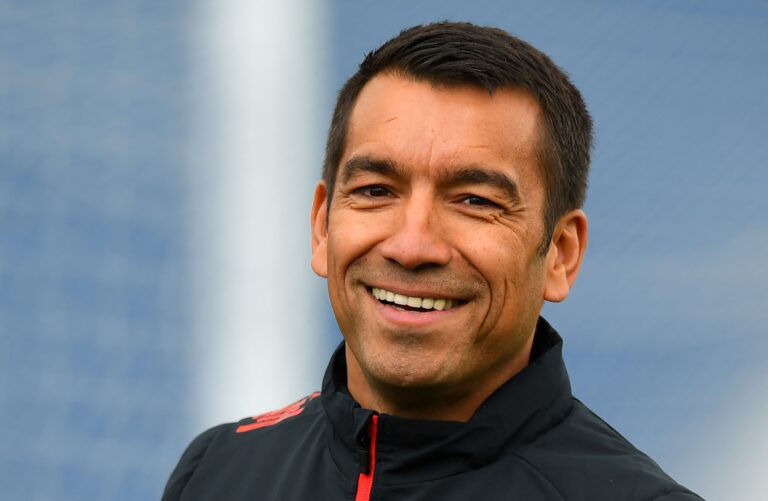 Are we all ready for the UEFA Super Cup semifinal? Sorry, Europa League final?
Being honest we have no idea how many Rangers fans are now in Seville, but Scotland does feels a wee bit empty.
So, almost everyone is covering this match, with countless so-called Scottish football experts giving predictions, and analyses, but now it's the one you have been waiting for. It's the IN in depth analysis, and the big news is we should win this game.
The first thing is their tactics. Frankfurt is a team that likes to play with three at the back, a bank of four in midfield and three up front, with their formation often described as 3-4-2-1.
It is also their midfield that scores most of their goals, with their most talented players being Daichi Kamada, and Filip Kostic (Left Midfield) who is very accurate with his passes into the box.

Their interplay is, however, not that intricate, and to win they rely a lot on very quick counter attacks, or timely mistakes to occur in their opponent's penalty box…they also pounce on defenders that are too isolated, and are very good on the ball. In general, they have a balanced attack.
But now we come to their weaknesses. In general, they are not very creative, with most of their shots being from outside the box. But their biggest weakness is when they attack they often leave large gaps between their lines. The being the exact same mistake Steven Gerrard routinely made in his time with Rangers.
This is something I am sure all our players and especially our manager have noticed.
Then we come to the fact Frankfurt has never played a team where the primary strikers are their defenders. Yeh that confuses a lot of teams.
This is a one off match, and we can expect Frankfurt will have at least looked at Lundstram Tavernier and Goldson, but they don't often play with five at the back, and I feel that this gives Rangers the edge.
The other thing is both teams will also have to be careful about keeping hydrated. It's going to be hot. Very hot…so this could come down to a game in which stamina is important. And as we know Frankfurt chose to play their full team on Saturday.
We rested, and our team is famous for its fitness. That, in the end, could be the critical difference.

As for the score….we don't care.
Just make us dream….
That's all we ask.