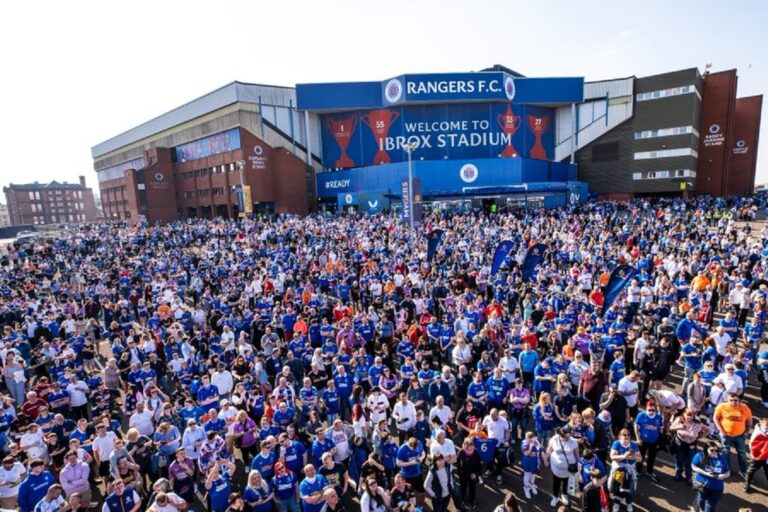 After it was unofficially confirmed Rangers will NOT have a beam back following vague utterances by the club that doing so would be logistically impossible, home-based Rangers fans are set to be disappointed that absolutely no fan zones or events appear to be getting set up whatsoever, with the club and the council frankly ignoring the fans remaining in Scotland or trying to come up north from England.
It's a bit disappointing that only those travelling will be catered for, and while it's a trip of a lifetime for many of them and could be the evening of a lifetime for all of them and us, those left behind have been rather overlooked.
It is estimated by police that around 100,000 Rangers fans will be in Seville, but for those who aren't and hoped for an event at Glasgow Green, Hampden or Ibrox, there seems nothing will be provided.
This is a bit poor for those who couldn't go to Seville for whatever reason, and does rather show a tone deaf response by the board and by the council of Glasgow to just dismiss and borderline ignore fans eager to get together in a staged event.
Instead, watering holes around the city and friends going to friends' places is about as good as it will get, which frankly isn't good enough.
And if you feel this article is 'negative', we care about all Rangers fans, not just the ones fortune enough to be in Spain for this sensational occasion.
Many more are not, and thousands if not hundreds of thousands remain in the UK, and will not be catered for.
Which isn't great at all.