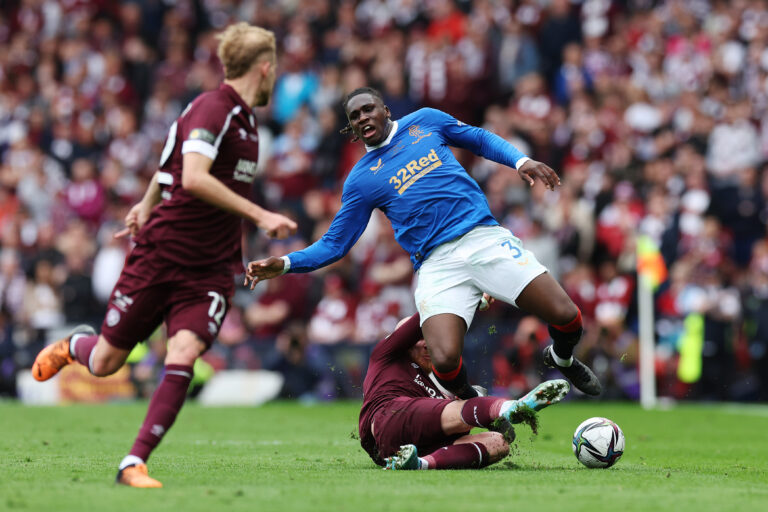 There are no two ways about it, Calvin Bassey's display in the Europa League Final just changed his career dramatically.
While sadly for the club he was not on the winning side, his world class performance has attracted attention from some of the biggest clubs around, including fallen foes Dortmund, their long-time rivals Bayern, and a glut of PL clubs as well.
As by some distance Rangers' top performer in that final, Bassey's market value soared and he's now become part of the Kent/Morelos/Aribo/Kamara group valued in the £10M-£30M range and with clubs being strongly linked to him.
In this case, he's come to major attention on one of the biggest stages of all, and was the club's MOTM of the final, even if officially it was the ridiculous Kevin Trapp who got the UEFA award.
This means it is clearly going to be hard to keep him, but equally Rangers don't need to sell for below market value, and in Bassey's case his numbers have gone to £20M virtually overnight.
Young Player of the Year at Ibrox, he's proven to be a real rising star this (now 'last') season and the only reason he didn't win the SPFL incarnation was he was too old.
Rangers are braced for a bidding war over Calvin Bassey.