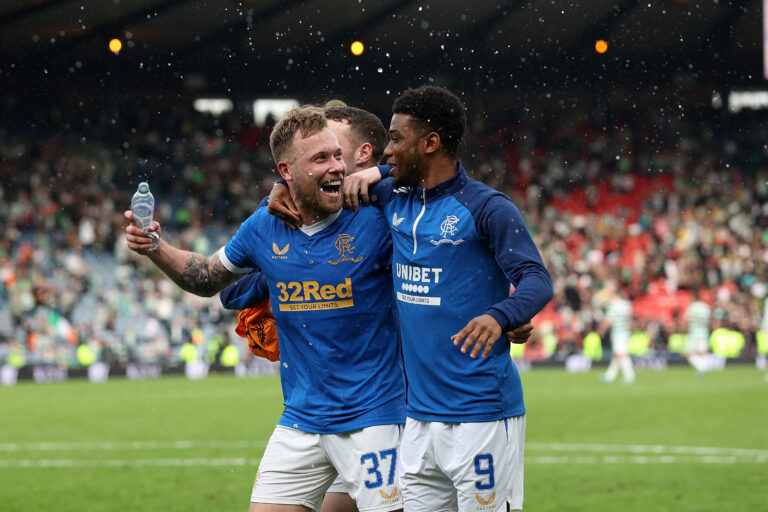 Amad Diallo appears to have confirmed his Rangers adventure is over and he will not be returning for a second loan, after thanking Rangers fans for the 'beautiful journey' they embarked on.
The Ivorian international, who started to curry favour with doubting fans in the final month of his time at Ibrox, was on loan for 6 months but suffered a poor start to his spell in Govan, struggling to get a foothold in the team after a difficult night in Parkhead.
But Giovanni van Bronckhorst put a lot of faith in him for the Scottish Cup Final and while he wasn't world class, he did not let himself down and over the past 4 weeks of the end of the season, he started to look much more the part and higher with confidence.
But his goodbye message would suggest that despite his 'we are the champions' message following that cup triumph, Diallo is not one Rangers seek to retain next season, as GVB starts to put his own mark on the team beginning the next few days.
Rangers' manager is currently enjoying some well-earned time off, and was happily snapped alongside F1 superstar and Dutch countryman Max Verstappen at Monaco for this weekend's festival of speed in Monte Carlo, but it'll be back to normality fairly soon as the boss begins work in earnest for next season.
And it seems now that won't include the Ivorian, for better or worse.
Times they are a-changing.