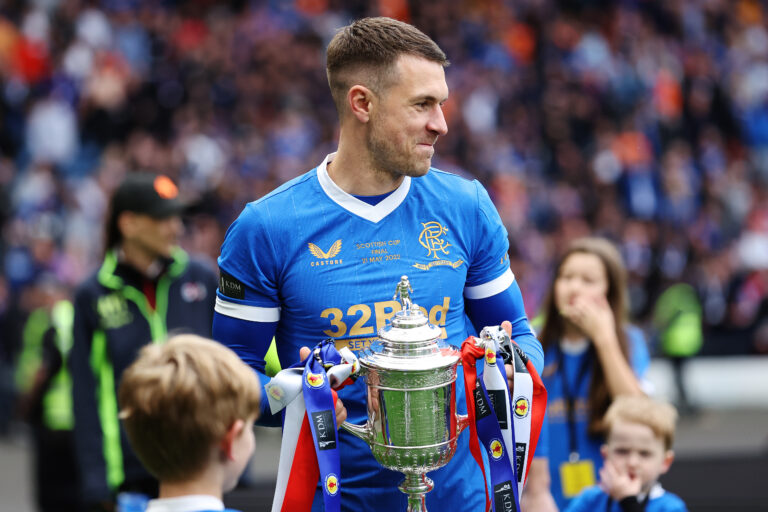 Rangers and Aaron Ramsey appear to be set to part company after the Welshman said goodbye.
Ramsey warmly wished everybody the best in a goodbye message which appears to strongly hint Rangers will not be pursuing any form of permanent deal with the Welshman, even if Juve do, as reported, free him from his contract this summer.
The playmaker failed to really impact on the club in the second half of the season, despite the hype of a £40M Juve and ex-Arsenal star coming to Govan, and there has been much debate over the merits of keeping him or otherwise.
Sadly injuries and circumstance stopped him really making a difference, but there has been a feeling from some fans that a fit Aaron Ramsey would be a real asset, and with Juve likely freeing him this summer he could be handy on a play as you pay.
But his message seems to suggest he will not be staying with Rangers after a largely frustrating and disappointing loan spell, dispelling any notion the club will seek a permanent with him.
Frankly it's the right move, he's been a sicknote, and even when fit he didn't shine half as much as he'd have wanted to.
All the hype over him is on paper, including from us when he arrived, but he's just not lived up to it sadly.
In the end, a fail, however you look at it, and we do little but wish him the best in the future.