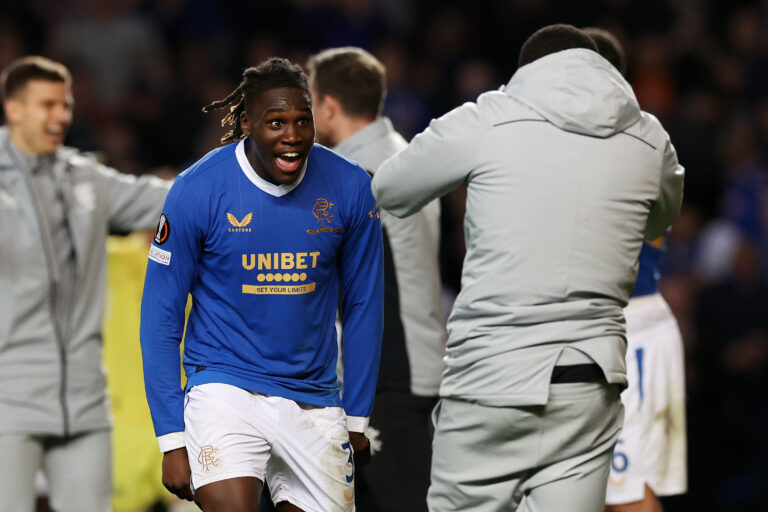 There isn't a soul in the Scottish game, and we'd definitely include ourselves in this, that believed Rangers would be in the Europa League final after that abysmal exit to Malmo in August.
At that point, confidence was on the floor, Steven Gerrard wasn't happy, and Rangers weren't spending.
In fact, we can guarantee on our lives that not a soul alive today that was alive last August would even have entertained the notion of Rangers getting out their UEL group, never mind getting to the final.
That was what had become of the Gerrard era – the euphoria of 55 was not sustaining a serious charge on the title, and in Europe results were a lot less convincing now.
If you had asked Celtic fans at the start of this season would they rather win the league or the Europa League, every single one of them would have picked the Europa League.
Because, whether we like it or not, the finest European clubs are not measured on league achievements, but on continental ones.
And there's not a Old Firm fan alive who would pick the league over what might, for many, be a once in a lifetime choice of a European final. Or more pertinently, winning one.
Ibrox Noise has never given the Europa League a tonne of credit, because it's always been the Thursday Cup, and secondary to the Promised Land of the CL, but when UEFA introduced a group spot in the CL for the UEL winners, suddenly the UEL gained a tonne of value.
Our stance was always that winning the UEL was the only reason for being in it, because even being runners up, while admirable, didn't really earn you much prestige.
But here we are. With a chance of winning a prestigious European trophy, and even more importantly, a CL spot.
In truth, they're of equal grandeur – one is incredible for the pure glory, the other amazing for the pot of gold it offers.
And that is all within our grasp.
At the start of the season would you have taken the UEL trophy with a guaranteed UCL spot over 56?
100% yes.