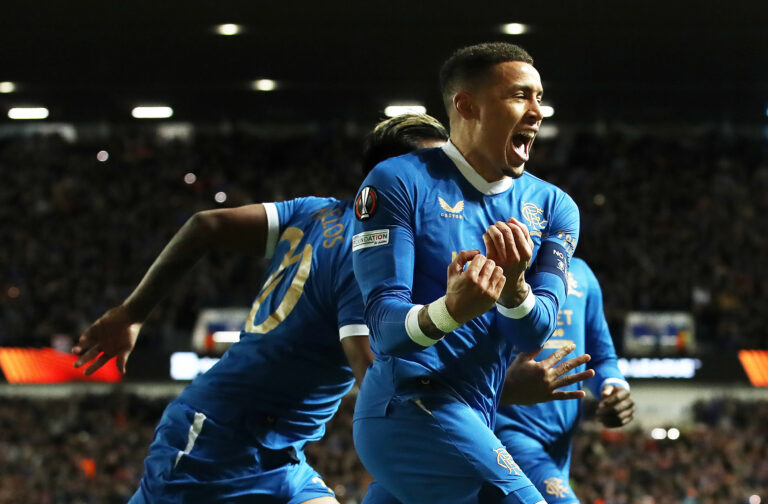 The news that Man Utd's Aaron Wan-Bissaka is surplus to requirements at Old Trafford has absolutely nothing to do with Rangers, except for the fact it sort of does.
See, when he signed for Utd all those years ago for a quite preposterous £50M, we at Ibrox Noise couldn't quite believe the level to which English players' values had inflated. Not just the young ones, but all of them.
And yet, years later, AWB is uncertain under his new manager, while our superstar James Tavernier, with his astonishing two seasons in a row playing, in places, world class football and producing statistics at a level equal to the PL in the UEL, is still not regarded as that kind of value?
Tav might be weekly in the SPL, but for the majority of the last two seasons he's been breaking records in the UEL weekly too, and his numbers for a right back have been insane.
The AWB shambles shows the disrespect shown by England towards Scottish football, and while the standard of the SPL is of course well below the PL, the UEL comes close to matching it.
Yet an average RB like AWB is worth £50M but Tav is worth nowhere close to half of that?
Give us a break.
It's an arrogance on the part of England, in truth – AC Milan's Fikayo Tomori is the best English CB operating in the world of football today, but Southgate isn't interested. He wants his buddy Harry Maguire instead – if you don't play in England, you're looked down on, regardless of how good you are.
Just as well Tav isn't going anywhere though, because Rangers would be lucky to get £10M for a player who should really be worth up to 5 times that.
Going by AWB.
Football. It's a funny old game.