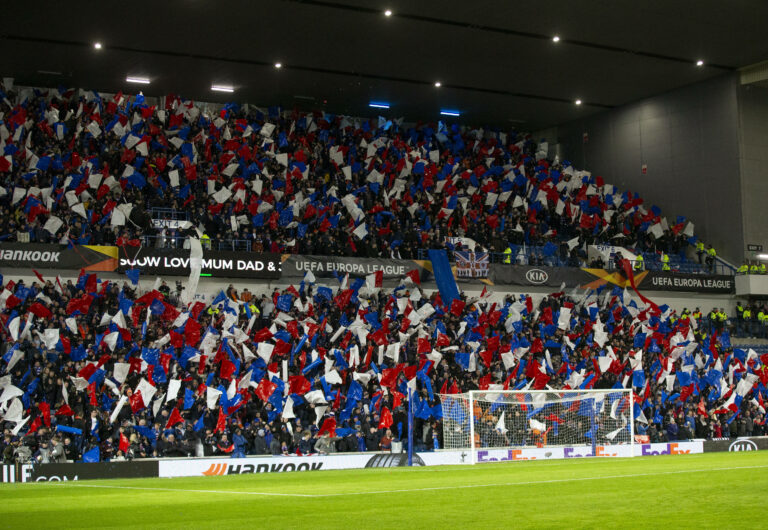 A good friend of Ibrox Noise alerted us today to a story you will not see in the Daily Record, Sun or any other gutter tabloid, and concerns the club's include everyone everywhere policy where it's Rangers' remit to show all cultures and religions are 100% welcome at the club and diversity is applauded.
A gentleman, whose name of course will remain anonymous on privacy grounds, was delighted with the club's recent accommodating of his faith, and we highly doubt any red tops will share that positivity.
Here's what he said: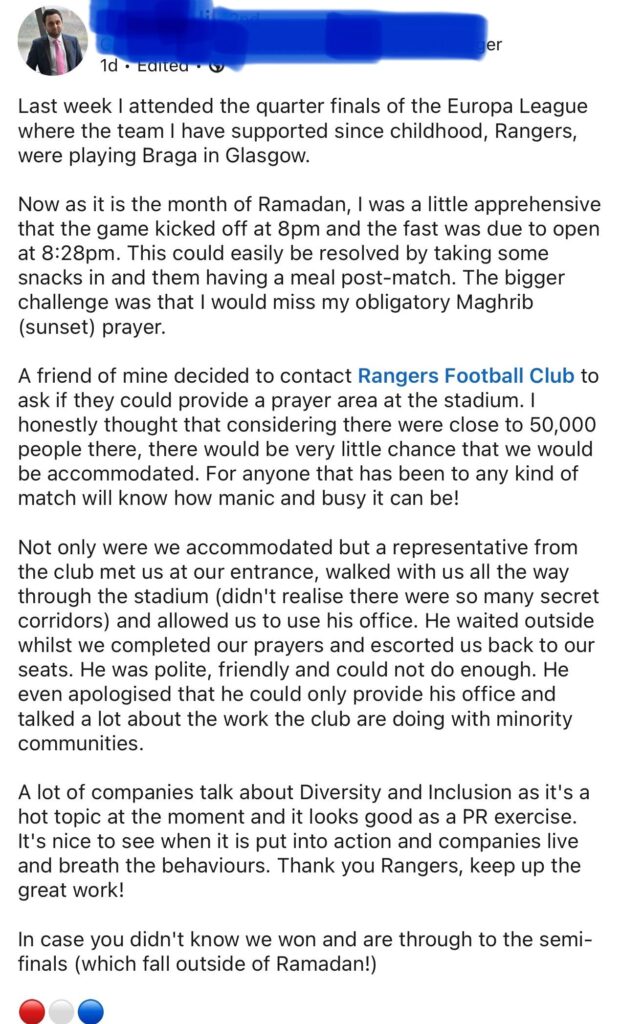 As you can see, he was thrilled to be so welcome, for his needs to be so served, and it goes to show while the papers want Rangers to be the big bad guys, we're really not.
Whether you're black, white, Asian, Jewish, Catholic, French, or that famous one-eyed lesbian saxophone player, you're all welcome within the Rangers Family.
WATP.