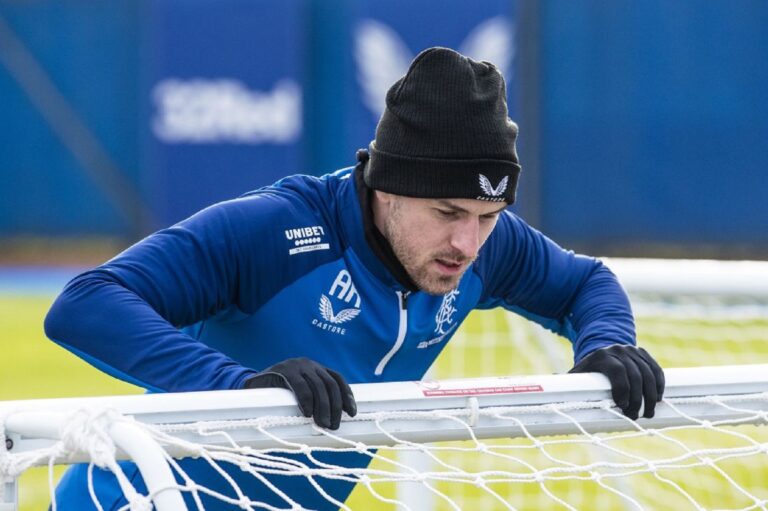 It's well known that January's transfer window is loathed by clubs and managers alike.
Managers fear losing their best players, clubs can't do good deals, and the only ones happy are fans if they can get a surprise shiny new name in.
Rangers' January window saw four main incomings – Zukowski, Ramsey, Diallo and Sands.
The trouble with this window is a lack of pre-season for the new players to get used to the new manager and their new team mates. And whether that's the reason or not this time, it's another January in which Rangers have signed poorly and none of the deals have worked out.
January 21 saw Jack Simpson and Scott Wright arrive, neither of whom are up to the level needed. Simpson was of course a literal disaster and Wright was a bit better, but he's squad and little more.
This January might have seen a theoretical £80M worth of talent arrive in Govan, but not a single deal of the 4 has looked like a good one, 3 months on.
Aaron Ramsey has been injured for the majority, and now fit, while there's glimpses of his ability, there's just nowhere near enough from him and zero chance Rangers will seek to retain him.
Diallo has had an unfair time of it – Gio made a huge boob starting him at Parkhead, and since that and the Utd game, he's been unseen till Sunday's decent cameo v St Mirren. While a talented player, the loan hasn't worked out.
Sands is just such an underwhelming player who has barely had any game time. He's neat, tidy, quiet, but completely anonymous. He's certainly no game changer.
And lastly we've only seen a little of the Pole Zukowski, a replacement for Patterson. He's had absolutely zero opportunities.
And that's really been it. January was a complete failure, frankly, again, with a second year in a row of signings during that period which didn't work out.
Rangers needed fresh blood and we ended up with stale bread.
But then, what else could Gio do without any money?