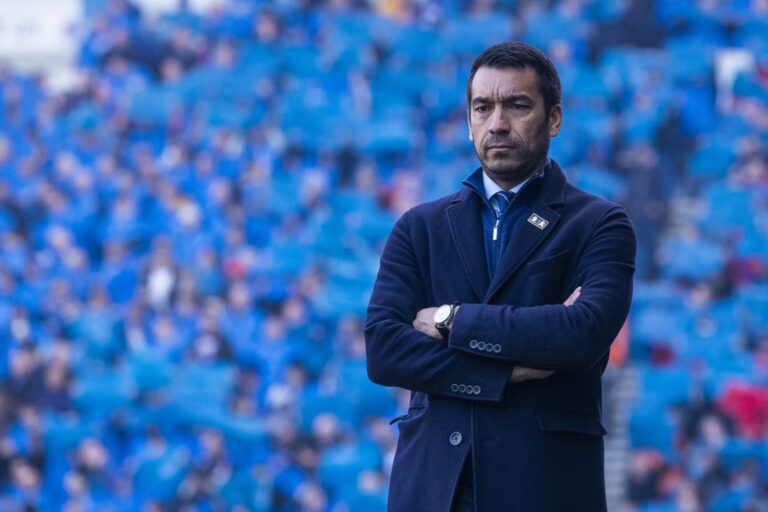 The big question many Rangers fans are asking themselves this morning is exactly why Aaron Ramsey was deemed unsuitable for use in Portugal last night, amid Giovanni van Bronckhorst claiming he was 'happy' with the midfielders he had.
Now, bear in mind those midfielders were the pathetic Glen Kamara and the struggling Ryan Jack and Gio elected to ignore the Welshman in favour of out of form Joe Aribo on in place of Jacko.
We don't really know what's going on with the additions from the January window.
Zukowski's been the invisible man, Sands has been average but rarely called upon, and Diallo and Ramsey are the big two that we rarely see.
It's really strange, and for Gio to claim he was happy with a poorly-functioning midfield in favour of Ramsey especially simply doesn't sit right.
We are for the first time willing to ask some questions of Gio.
He deserves his own pre-season and chance to make his own squad, but equally while he's under pressure now thanks to losing Alfie, some of his decisions are becoming just as questionable as Steven Gerrard's were.
Both of them seem now to be guilty of favouritism, of picking strange choices and sticking with favourites, rather than the best players for the job.
And that decision over Helander and Katic now looks really poor indeed, given how porous the defence is these days.
But Ramsey?
Beats us. Completely.