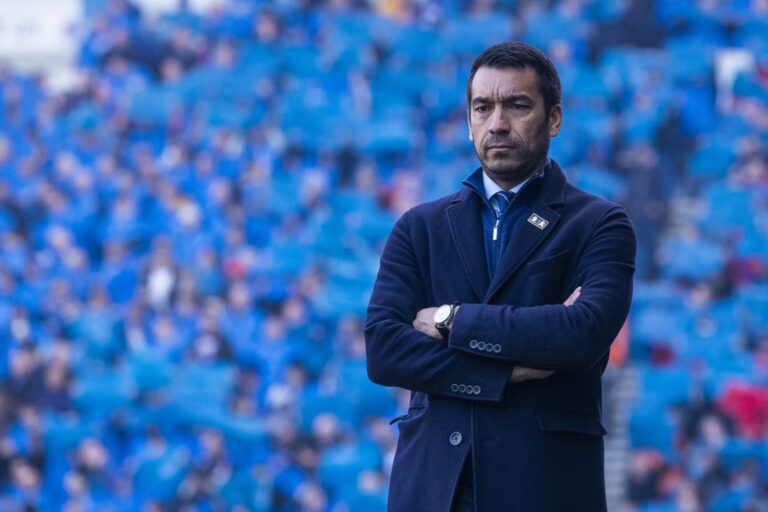 While we don't want to jump to any knee jerk reactions, a second feeble OF loss in a row leads to the possibility this is the end of the SG-squad era and it's time to completely rip it up and start again come the summer.
Domestically this squad has disgracefully underachieved, there's no denying that. 55 was magnificent, but that Gerrard spent £35M in 3 years and won just one trophy with it simply isn't good enough, and Gio's hands have been tied with absolutely no cash and having to use a squad which is probably seeing its final days.
We do not know what the rest of this season will bring us, there could well be a major turnaround in fortune with 56 and UEL glory possible, but as things stand, domestically certainly it appears the end is nigh for a lot of these players.
It's worth remembering James Tavernier, Allan McGregor, Scott Arfield, Connor Goldson, Alfredo Morelos, Ryan Jack, and quite a few others have all been at Ibrox (in this spell) for at least 4 years, and in a few cases, 5.
While we're not saying they're all 45 and need to retire, it's not been a very fruitful time for them on the home front, and in those 4 or 5 years just one medal. Sure, it was a big one, but there comes a time we have to rip things up and start again.
But of course, that requires money.
And that's something we don't have. And unless we do pull off a miracle and obtain either the UEL or SPL to secure us CL next season, it isn't going to change.
Hence end of an era and the potential sale of a few key players to raise funds for a squad rebuild.
There are too many players who have been at Ibrox at least 3 years or more, and who haven't really been massive successes in general. And it could well be time to really look into which players need to move on in order to see an overhaul this summer.
This was a costly defeat at Ibrox – it really was. We can probably now admit to you that aside one of us on Ibrox Noise, everyone here was expecting a defeat. Indeed, we hinted it to you with the majority of our pieces remonstrating over the loss of Alfredo Morelos.
And now we find ourselves with a slim chance of winning the league, and a potential squad overhaul.
In truth, Gio deserves the funds and chance to build his own. Gerrard made his, and it really didn't do well enough. With the same funds back in 2007 Walter won 3IAR.
Gerrard just didn't build as effective and winning a squad.
On the European front it's been sensational, and Gio's taken that further, but his hands are tied league-wise and he deserves a chance to cultivate his own squad.
End of an era? Maybe. Two OF losses in a row won't cut it for winning 56, so maybe it's time to look further afield.
Or maybe we're just being knee-jerk…