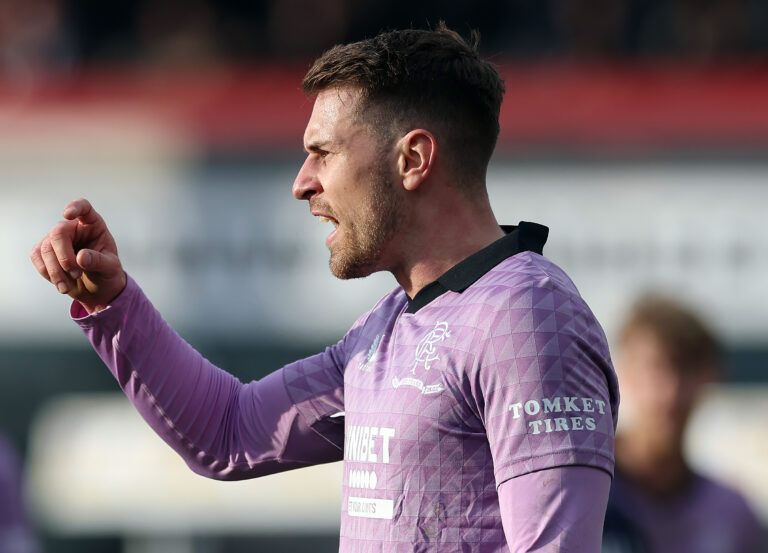 As Aaron Ramsey awaits on the full prognosis of his latest injury, I think it's safe to say this loan deal didn't work out.
Rangers have no interest in signing him on either another loan or permanently, and in total since he joined, this exalted arrival has had next to no impact whatsoever.
No game-changing moments, no big memorable matches; unfortunately it simply hasn't succeeded for either party and Ramsey will go back to Turin imminently.
If his scan reveals the worst, and that he's out for at least a month, his Rangers career is done. He clearly pulled a hamstring at Hampden, enough to lay him out for the rest of that match, and he's only managed 7 starts since late January.
It's not been good enough, and frankly neither have his performances been.
While a lot of fans were keen to praise his movement against Braga, they generously overlooked his poor ball use and failure to deliver any kind of convincing final product.
There was a bit of link up, but frankly Scotty Arfield can do that and he doesn't get injured every one-two.
No, Ramsey, as top class as he once was, isn't any more, and with the treatment table already overwhelmed by him the past few months, there's just no point wasting more time trying to get him fit any more. He'll just break down again.
Rangers can be very glad we're not paying his wages, and it's understandable that Juve want him off their hands given they're shelling out around half a million a week for him for zero return.
Where next for him? Couldn't tell you.
But then if Jack Wilshere has the humility to try something new in Denmark, maybe it's Ramsey's turn to look elsewhere as well.
It just isn't going to be at Ibrox.
Ramsey gave Rangers a shot, a big club, and we thank him for having the grace to show us respect and class in his time here. But equally we gave him a shot, because he was a risk.
Unfortunately for both sides, it's a risk that's failed.
Good luck to him in the future.