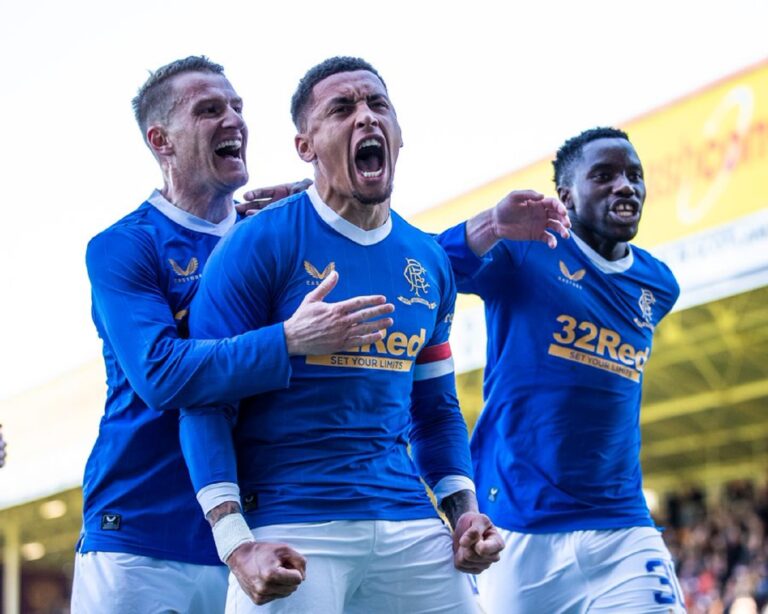 There was a fair chunk of outrage today over our player ratings. After all, we fought well to a 1-3 win with 10 men, so why so many 4s, 5s and 6s?
Let's break down the scores – two 3s, a 4, three 5s, five 6s, one 7, three 8s.
So, there were four scores 7 or higher and all of them were starters. or you could argue there were 9 scores 6 or higher.
Now, we got accusations of ridiculousness, as in how could these scores be valid given how we dug in to graft a fine win.
There are a number of reasons we stand completely by the scores, and it's something that a lot of fans don't realise when it comes to rating players.
For clarity – player ratings are NOT the team rating. Rangers, as a team, worked brilliantly, grafting superbly and got the result they deserved.
But when it comes to individual players, the ratings have to reflect an individual performance, NOT the final result.
We'd have been accused of being too generous had we drawn or lost the match with the same scores, because again, some fans are rating by the result and not by the individuals.
One criticism we got was against our score on Diallo. They say he played quite well, which we laughed at given all the abuse he's taken from the same fans since January. But what we saw was an ineffectual winger who got 18 touches, misread the ball a couple of times and made some bad run calls, and was easily the right player to be sacrificed when Balogun got his marching orders.
We still like the kid, but on this performance, we weren't impressed. Which is ok, he's not played a lot.
But again, it's based on the individuals. Borna managed THREE attempts at a cross, and not a single one hit its mark. He played completely within himself, just 68% passing accuracy. But there's outrage because he was a 5.
Just because we won.
This was a good team win, with a lot of hard work and rolling up sleeves.
If we were rating only on attitude and grit they'd all get much higher scores.
But that's not how ratings work. It's the whole picture.
Can anyone look us in the eye and say they saw good football out there? Initially it was quite pretty, yes, but then Balogun got an early bath. After that it was sleeves rolled up, and rightly so.
This is why Gio was our MOTM, overall. He managed to cultivate a system which produced a team performance, even if there were quite a few players who didn't shine individually. Kamara was particularly subdued (no complaints were received about his rating).
So, when you read the ratings, you're taking in a combination of subjectivity and statistical analysis.
And you're also taking in ratings based on individuals, not the outcome.
So next time you think you saw a different match to us, you're right, you did – we all see things differently. But we also use stats and data to back our analysis up.
And if you don't like that, maybe you should avoid the ratings articles entirely. Because you'll always have something to complain about!