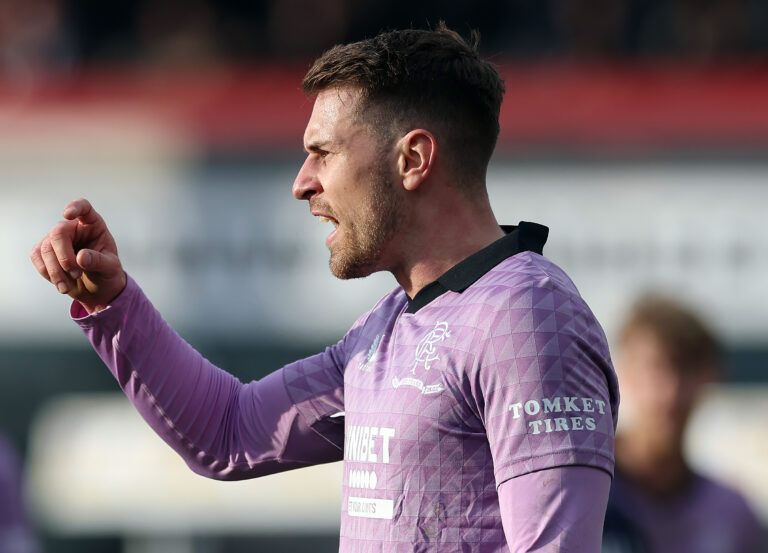 If Aaron Ramsey's performance at Dens was anything to go by, the Welshman is some distance off match-fitness and the cup match a week ago was a slightly false impression.
In that one, he looked fairly smooth, composed, and used the ball quite well.
A week later on serious league business and he was a shadow of that same player – while his performance was not horrible, it was uninspired, and hardly as sparkling as he was 7 days ago.
He just doesn't look up to pace with our domestic game, which is no shame really given he's only just back fit and he's never known a league like the SPL.
It is breakneck quick and physically tough.
But we can't make excuses – either players adapt to it, or they're no use, and Ramsey has really struggled to make himself heard in the league.
He's not played much, with injury curtailing that, but when he has played, it's not been sparkling.
Of course, there's the 'give him a chance ffs' talk which we're sure we'll hear, and we don't necessarily disagree, but we're deep into March now and don't have a massive amount of time left this season for him to really dig in and make a place his own.
Dundee's priority was not the cup – that was nice for them to try to get something, but their priority is the league 100% and survival. And the guts they didn't show last week they did this, and to their credit they did play pretty well.
And Ramsey (by no means alone) was unable to thrive this time as he did last.
Again, he's not match fit, and he doesn't just become a bad player overnight – but perhaps the SPL simply isn't suited to him.
It's made mincemeat of many great players, who expected to come here and boss it – he's not managed that in any of his appearances bar that cup outing.
Is time running out?
We don't know – we guess what happens now is down to Gio and Ramsey themselves.
Over to them.