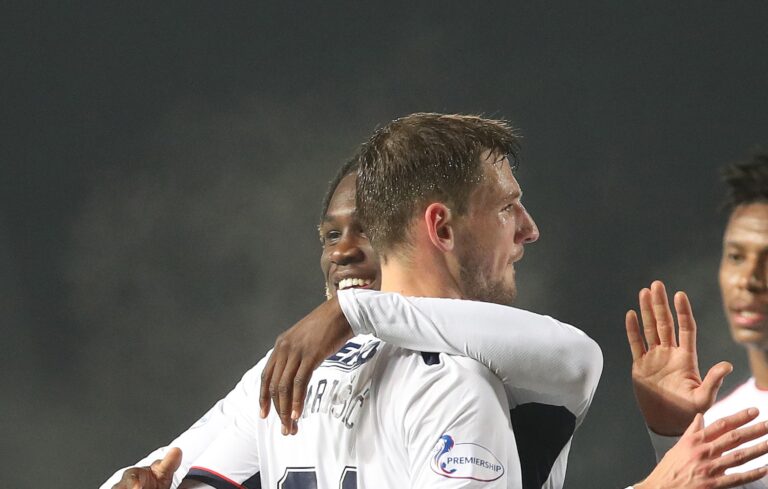 After Borna Barisic's recent comments to the press about being unhappy at present due to being dropped, there's been a bit of debate about who of he and Calvin Bassey is the better option.
Unsurprisingly, the Croat's fall in favour and form has led to a majority extolling the virtues of Bassey, so Ibrox Noise wanted to compare them like for like.
In each player's natural position, LB (albeit Barisic revealed he prefers LWB in a 3-5-2 formation), and in form, who offers more?
For crossing, it's a little more even than you'd think:
In Barisic's last 18 (SPL) matches he's managed 43 accurate crosses (well over 2 per match), with Bassey as LB it's 15 in 9 appearances. Barisic has the clear edge but Bassey falls less short than we'd think.
In the UEL it gets interesting – while Bassey wasn't credited for the assist v Dortmund by most outlets aside that he has just one accurate cross in the whole campaign, and managed it v Red Star. But he was only LB for two matches so a bit of context here.
Previous crossing and assist titan Barisic fares a tonne better in the group stage, with 10 pinpoint crosses in 6 appearances, but those 10 crosses were during the first 4 matches. After that his performance crumbles to zero good crosses since.
Next we move to defending, which matters in LB or CH regardless. For Bassey in the SPL in the last 25 matches it's 111 defensive interventions, for Barisic it's 118 in just 18 appearances.
We have a pretty clear winner this time.
Crossing and defensively Barisic, in form, quite simply is the better player. It's not by a landslide but as LB Barisic offers notably more. Any fan who believes Bassey is better and isn't interested in the stats is fair enough, but we're sceptical of ignoring the facts.
Bassey is definitely the stronger unit, and more physically athletic, but Barisic is the Rolls Royce who is simply a better player at LB.
It's not by an absolute tsunami, true (aside crossing in the UEL), and with Bassey in better current form Barisic needs to earn his place back. He's been off the pace ever since Parkhead but if we can get the best Barisic back, he is simply the better option.