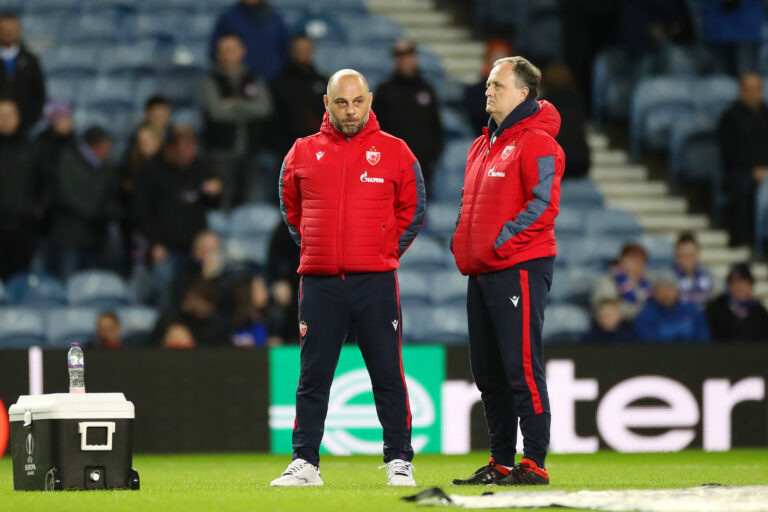 You know what's absolutely terrific these days? What's absolutely fantastic to see?
After Lothar Mattheus' third rate insult, Red Star manager Dejan Stank (you can say that again) ovic furiously snubbed GVB's handshake last night and stormed down the tunnel.
What's fantastic?
All the huffs these giants of the game are going into because Rangers keep beating their favourites, their teams, their big bets.
Mattheus lost the plot when Dortmund got taken apart by the Famous, smearing our club, foaming at the gills with rage.
Then the latest show of dissent, of rattles being hurled out of the pram when former Inter legend Stankovic ghosted the Rangers boss after losing 3-0 at Ibrox.
We love it.
We love seeing all these raging legends spitting fury at us, helpless to do anything about it, as Rangers march on and on.
The Red Star job is only half done and we're not getting ahead of ourselves but it is funny watching the rattles falling on the floor in absolute horror at seeing this 'third rate' team beat the best Europe has to offer.
Keep it going lads.