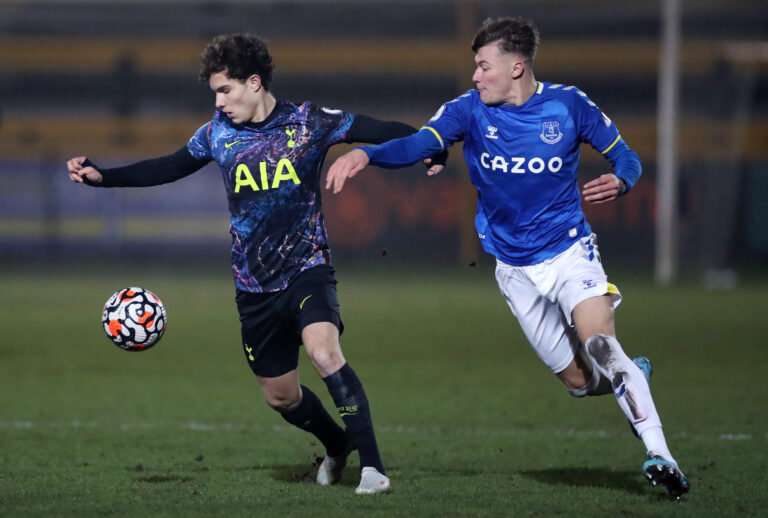 We really feel for Nathan Patterson. He's one of our own, didn't want to leave, but made the move south to earn Rangers £16M. He was also aware he wasn't going to usurp James Tavernier as RB and the captain's outstanding performances since Patto's exit have vindicated his own selection, and the youngster had to move on.
But his nightmare under ex manager Rafa Benitez continued under caretaker boss Duncan Ferguson and now seems kind of permanent under the equally hapless Frank Lampard.
If there was a wrong club to move to, for indeed ANYONE to move to right now it's the basket case that is the Goodison Park side, who are slowly becoming the biggest joke in the PL.
The completely wrong appointment in Rafa, signing Patterson then not bothering with him, before sacking Rafa, before making another bad appointment in Lampard who is 100% the second wrong man in the wrong job Everton have appointed in recent times.
And Patto is a huge victim of the permanent mismanagement of a once proud club who used to regularly challenge for Euro positions.
Said Lampard after the shambles in the cup:
Patterson is quite simply a victim, and it's a tragedy. This kid could go all the way in football, he has all the talent, but he's at the worst club right now to let him flourish.
Rangers got our money and it helped our finances a lot, but the kid has ended up being a bit of a sacrificial lamb.
A real shame, and we can't see it improving any time soon.
What a waste.