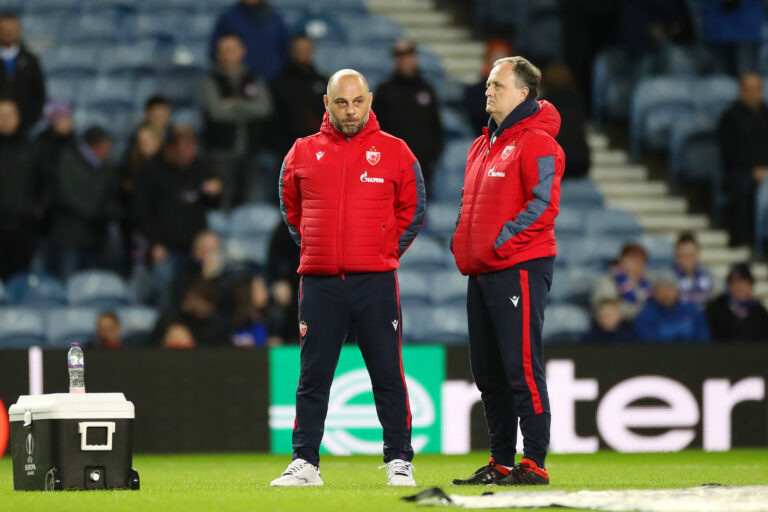 With last week fresh in our memories, some might be thinking Red Star might be a handful and with three goals disallowed, there are some reasons to be wary.
But, the truth is this Red Star team, despite the three impressive (disallowed) goals they scored, are usually not as clinical up front as they were last week.
In fact, all their claims that they will be twice as good today are just Red Star playing mind-games, to try to make Rangers play defensively.
Yes, there is a chance that Red Star will score today (every team we play at this level of football are likely to score at least once), but we have already seen their back line is weak, and it would be an unforgivable mistake to just sit back and let Red Star dominate the game (not that Gio will do that today).
We also all now know Rangers are strongest when we play aggressive strong football (something we at IN have known for years), and Rangers (finally) are no longer scared to play real football against the very best teams in Europe.
As everyone in Scotland now knows, the difference is for the first time ever the rest of Europe are now looking at Rangers as being the clear favourites to progress to the next round, and there are now many top teams, from the top five leagues in Europe, who are wary about playing against us.
Gone are the days when our opponents cheer when they draw us.
In fact, this match is far more important than just beating Red Star.
This match is a marker. It is a day in history.
If we again give Europe a must-watch match, Europe finally will accept Rangers are back, and there is no reason why we cannot go the whole way.
This is a team that can compete with the best, and if we can keep the core together, there is no reason why this team cannot do the same in the Champions League.
Expect a tough match, with Rangers winning 3-1.
Game on…