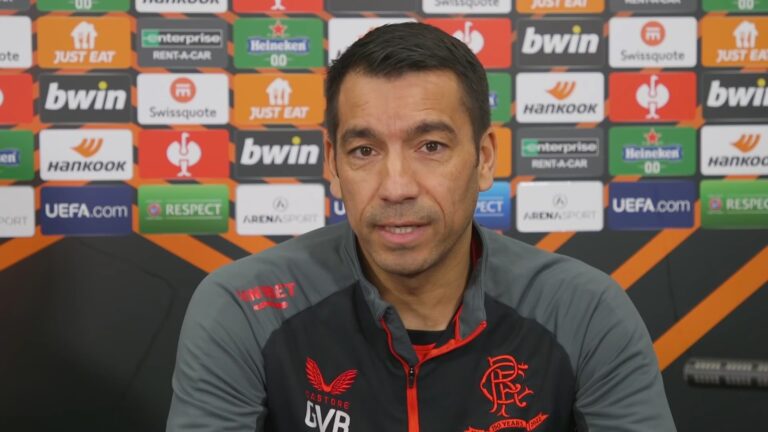 GVB has confirmed he is paying no attention to yellow cards and suspensions in the Europa League and will simply select the best team he can.
In a nod to the importance of the quarter finals (the best achievement by a Scottish club in Europe since 2008), Gio has decided to hell with worrying about suspensions and will pick players based on what they can contribute and not suspension tightropes.
Alfredo Morelos, Fashion Sakala, Joe Aribo and John Lundstram are all one booking away from missing a potential first leg in the quarters, but Gio has made the call to play his best team and no manage bookings.
It's the right approach – of those four, the two we absolutely need out there tomorrow are Morelos and Lundstram, and if we lose either of them for the quarters if we get there, so be it.
The second leg is worth £1.5M to Rangers, and getting to the quarters earns that cash, so it seems that it's more important to get to the quarters and let fate decide, rather than picking and choosing and saving say Alfie and Lunny for a quarter that might not even happen.
No, we agree with the manager, pick your best team and let fate dictate the outcome. Along with a handy bit of football, we'd suggest.